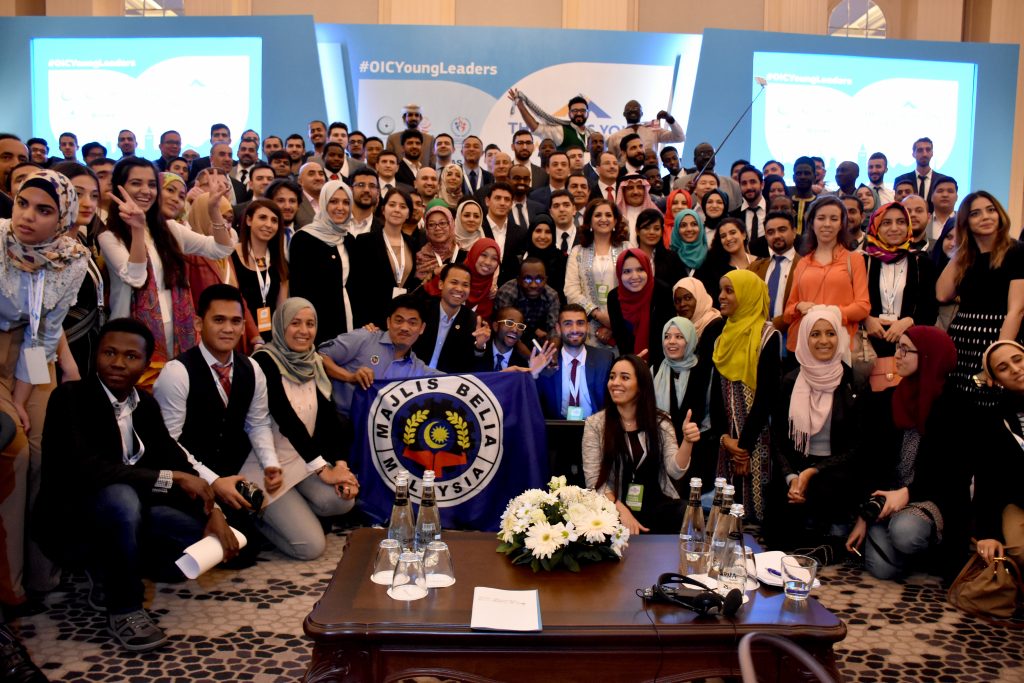 OIC Young Leaders Recommendations have received approval by the Organisation of Islamic Cooperation (OIC) 13th Summit of Heads of States completed its work on 15 April in Istanbul. Next week OIC Youth Forum will provide a detailed account and analyses of Summit decision and its impact on youth policy. Stay tuned to us and Congratulations to all #OICYoungLeaders, our friends and supporters.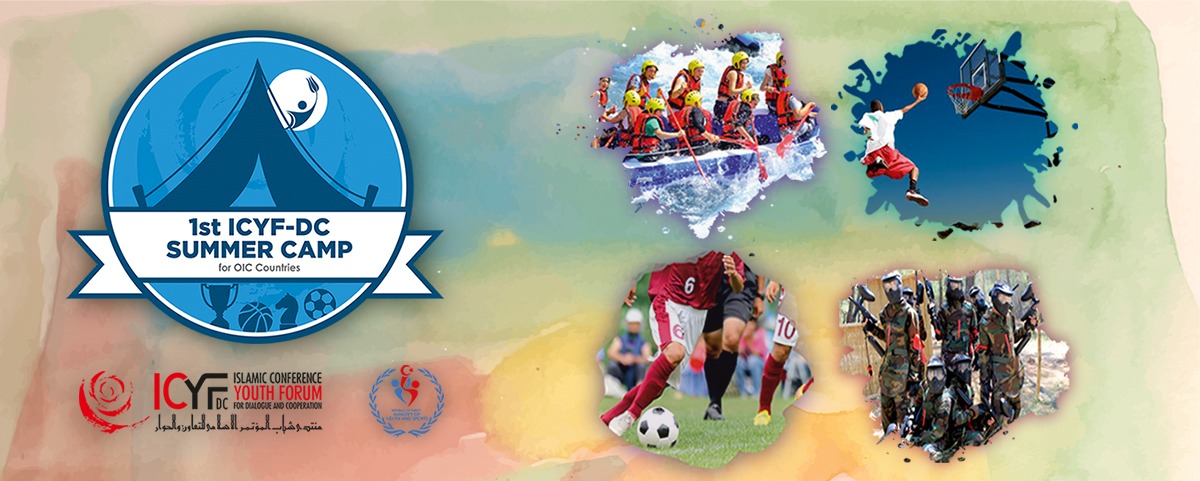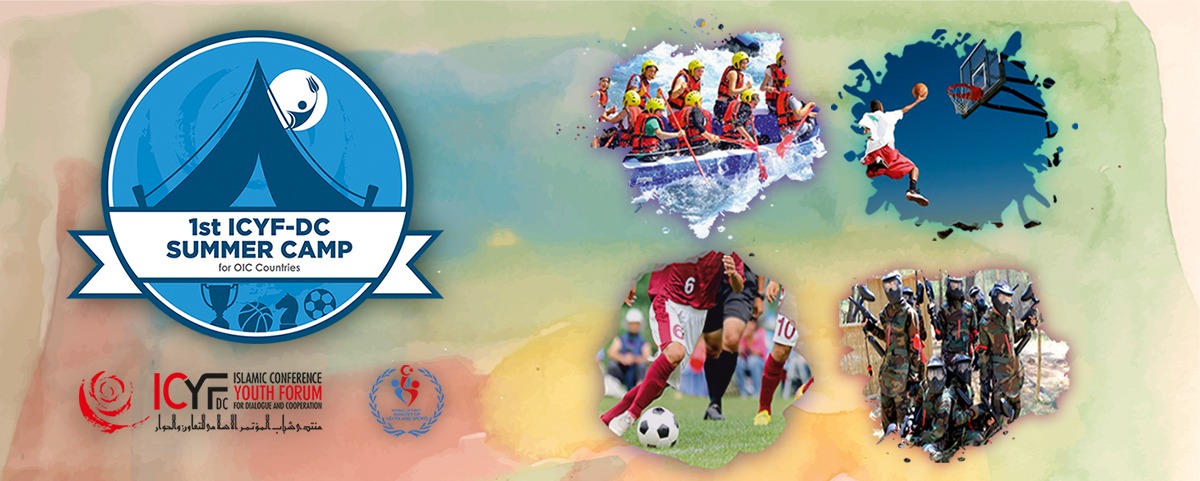 Islamic Cooperation Youth Forum (ICYF) in partnership with the Ministry of Youth and Sports of the Republic of Turkey will organize the international "1st ICYF Summer Camp" under the theme of "Youth in Action: for peace, solidarity and common values"  between the 10th of  August till 24th of August, in order to bring together and integrate young people sharing a common values, historical and cultural heritage; to strengthen the ties of friendship and brotherhood among young people and societies; to build a powerful future on shared values; to contribute to the development of future young leaders sensitive about global and social issues, promoting the well-being of society and humanity at all points, preserving their values.
OBJECTIVES
To raise awareness of young people towards our prevalent values, history, culture and civilization and to reunite them under a common vision of future.
To support the development of young people sensitive to global and social issues, capable of contributing society and humanity and to empower young people with leadership qualities.
To enable young people to think about common issues of humanity and society such as peace, justice, ethics and human values, discrimination, Islamophobia, volunteerism, international relations, family, women, environment etc. and exchange ideas on these matters and find solutions for them and to make a contribution to establishing a fundamentally more equitable and peaceful world.
To enable young people to gain new experiences by improving their sense of solidarity and cooperation.
To establish youth networks and platforms.
THE FORMAT AND METHODOLOGY
The 1st ICYF Youth Summer Camp" will gather 150 young women and 150 young men(in 2 separate camps)  from the OIC region and will create an atmosphere where they can discuss and point out the most important youth-related problems in the region and produce solutions as youth leaders.
In order to reach the goals and create a better environment for the young people the camp will be a combination of thematic workshops, interactive presentations and sportive activities. It will encourage the active involvement of young people, giving them space to express themselves and to strengthen up ties between them through sport.
ORGANIZATION
The 1st ICYF Youth Summer Camp will be organized by ICYF in cooperation with the host country-Turkey. ICYF will be in charge of the content coordination and implementation, while the Ministry of Youth and Sports of the republic of Turkey will be in charge of the logistical arrangements and implementation.
LOCATION AND DATE
Location:  DUACI YOUTH CAMP IN ANTALYA/ TURKEY
Dates:
BOYS CAMP:  between 10th -16th of  August, 2016 ( Arrival :10th August , Departure 16th August, 2016)
GIRLS CAMP: between 18th -24th of August, 2016(Arrival: 18th August , Departure 24th  August, 2016)
NOMINATION AND SELECTION
The final selection will be made by the organizing team according to the criteria described below;
To be a citizen of the OIC Member States or representative of Muslim community in non-OIC Member States
Able to speak English;
Aged 18-25;
Able to play at least one type of sports such as basketball, chess, football, archery, volleyball etc.
Involved in/coordinated any innovative youth social project,
Active in community services,
Motivated to attend the full duration;
To be one of the young leaders with a specific change in his-her local community.
Nomination should be confirmed by one of the followings:

Ministry of Youth and Sports (of the nominees' country of residence)
Ministry of Foreign Affairs (of the nominees' country of residence)
Consulates/Embassies of Applicants (concerns only students residing in Turkey)
University, where the applicants study (for OIC MS citizens) or ICYF recognized Muslim minority organization (non-OIC citizens )
Important! Only selected participants will be informed.
 *** Applications must be returned by no later than 10th July 2016.
DEADLINE FOR APPLICATION: 10 JULY, 2016
ANNOUNCEMENT OF SELECTION: 20 JULY, 2016
DEADLINE FOR SUBMISSION OF PARTICIPANT'S FLIGHT ITINERARY: 1 AUGUST, 2016
COSTS
Travel: The relevant sending/nominating ministry, authority or organization will cover round trip travel expenses from his/her own country to Antalya Airport including the participant's visa, medical and travel insurance and personal expenses.
***If you are willing to cover your own travel expenses (round-trip, visa, and medical-travel insurance), you only need to get nomination by above mentioned authorities.
Accommodation and other costs: Host organization will cover domestic transportation, accommodation, food and other costs such as materials, workrooms, etc.
CONTACT
*** For further questions, please contact Phone: +90 212 465 39 39 (Ext: 22) between 11:00 AM and 06:00 PM (GMT+3) from Monday to Friday.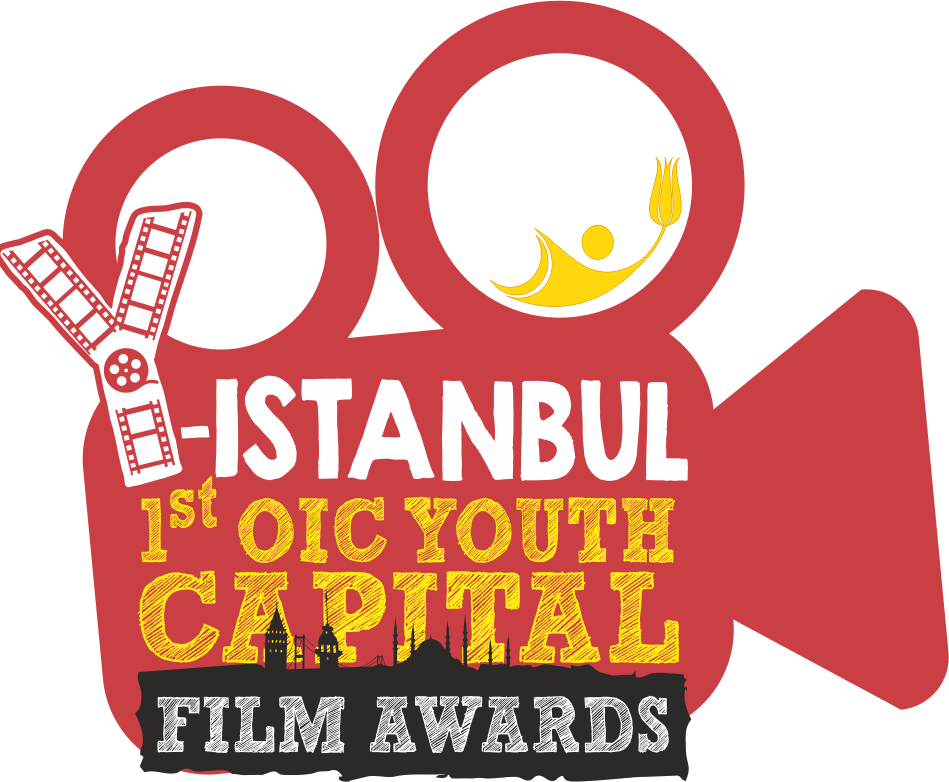 "Y-ISTANBUL 1ST OIC YOUTH CAPITAL FILM AWARDS"
"Y-Istanbul 1st OIC Youth Capital Film Awards" was one of the major cultural events of the Istanbul – OIC Youth Capital 2015/16 International Programme. This event was co-organized by ICYF and International Bosphorus Theatre Association as a part of the 3rd International Bosphorus Film Festival and focused on youth. The Gala Ceremony of the 3rd International Bosphorus Film Festival was held on 27 November 2015 in Istanbul and the winners of the "Y-Istanbul 1st OIC Youth Capital Film Awards"  awarded during this ceremony.
Theme: "Youth Creativity for Global Solutions"
We expected to receive creative short films that reflect from youth perspective the social problems prioritized (but not limited) as "refugees", "youth participation", "globalization and ethical challenges" and "terrorism and violent extremism".
Participation Criteria: the short films should be either directed by the artists/social activists under 35 or focus on youth issues/perspectives on the subjects mentioned above without any age limit.
AWARDS
1st Place: 5000 USD
2nd Place: 3000 USD
3rd Place: 2000 USD
OIC Youth Capital Special Award: 1500 USD
INDICATIVE SCHEDULE
Deadline for receipt of proposals: 5th November 2015 23:59 (GMT+2)
Evaluation and announcement of results: 16th November 2015
Gala Ceremony of the film festival: 27th November 2015 in Istanbul, Turkey

The "Photo For Tolerance +" International Youth Photography Contest was running from 21 October 2015 to 27 November 2015 within the framework of the programme "Istanbul – OIC Youth Capital".
This international youth photo contest was a great platform for young photographers to demonstrate their vision of Istanbul, as well as its importance in terms of spiritual, historical and geo-political position to shelter the youth of Islamic world. The contest involved an international youth photography competition, a festival, and awards ceremony.
The aim of the "Photo For Tolerance +" International Youth Photography Contest was to encourage young people to describe the meaning of Istanbul in promoting peace, unity, justice, freedom, brotherhood, solidarity, culture, art, history, kindness, morality and honor by taking into account the main themes that are "Dialogue, tolerance and Youth".
The winners announced in early December, 2015. The bests of the contest rewarded at Grand Award Ceremony.
PRIZE
The prize for the 4 winners:
1st place : 2500 USD
2nd place : 1200 USD
3rd place : 800 USD
OIC Youth Capital Special Award: 500 USD

OTTOMAN HERITAGE CULTURAL TOUR
Istanbul, with its unique setting by the Bosporus, is a meeting place of people coming from all
directions. Istanbul is the only city in the world that is located on two continents and therefore merges
both the spirits of Europe and Asia. Its exciting history made the city a place that just wants to be
discovered. The many different facets of culture, politics and society create a diverse landscape with a
very special atmosphere. Due to massive migration movements the city grew rapidly in the last
decades. Istanbul is a city of neighborhoods and timelessness. It is a place that is utterly modern and
yet so steeped in historical places and persons that it defies any attempts at placing it as a city of a
specific time or civilization. Thanks to these advantages, participants of the OIC Young Leaders
Summit had a magnificent tour around historical and spectacular places in Istanbul with professional
and experienced guides during the first day of the summit.
The Tour Route
Eyüp Sultan Mosque




The Eyüp Sultan Mosque (Turkish: Eyüp Sultan Camii) is situated in the Eyüp district of




Istanbul, outside the city walls near the Golden Horn. The present building dates from the




beginning of the 19th century. The mosque complex includes a mausoleum marking the spot




where Eyüp (Job) al-Ansari, the standard-bearer and friend of the Islamic prophet




Muhammad, is said to have been buried.
Süleymaniye Mosque




The Süleymaniye Mosque, built on the order of Sultan Süleyman (Süleyman the Magnificent),




"was fortunate to be able to draw on the talents of the architectural genius of Mimar Sinan"




(481 Traditions and Encounters: Brief Global History). The construction work began in 1550




and the mosque was finished in 1558.
Fatih Mosque




The Fatih Mosque (Turkish: Fatih Camii, "Conqueror's Mosque" in English) is an Ottoman




imperial mosque located in the Fatih district of Istanbul, Turkey. It was one of the largest




examples of Turkish-Islamic architecture in Istanbul and represented an important stage in the




development of classic Turkish architecture. It is named after Ottoman sultan Mehmed the




Conqueror, known in Turkish as Fatih Sultan Mehmed, the Ottoman sultan who conquered




Constantinople in 1453.
Arap Mosque




Arap Mosque (Turkish: Arap Camii, literally Arab Mosque) is a mosque in the Karaköy quarter




of Istanbul, Turkey. The building was originally a Roman Catholic church erected in 1325 by




the friars of the Dominican Order, near or above an earlier chapel dedicated to Saint Paul




(Italian: San Paolo) in 1233.