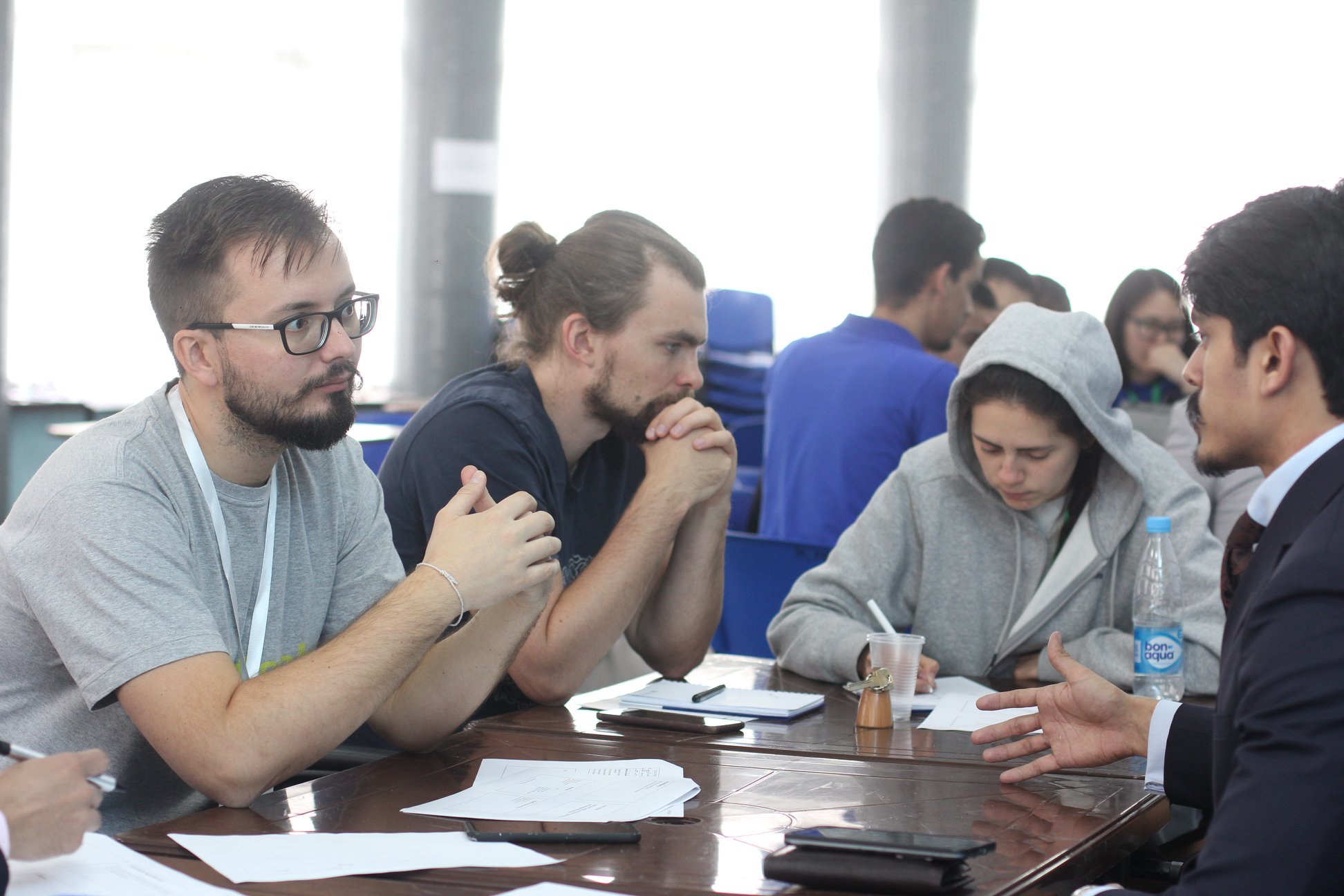 The second day of the 4th Kazan OIC Youth Entrepreneurship Forum, one of the annual investment summits of the Start-up Platform for OIC Countries Project by ICYF, continued with workshop trainings followed by one-on-one coach training sessions, offered by leading experts, for the eligible 50 start-ups.
In the first session of the workshop Training; Mr Artur Ustimov, Co Founder of Aktivo.ru offered customer development training for startups as well as "Formation and Prioritization of Business Hypotheses" while Mr Nabeel Akmal, Former Director of Plan9 and Anchor of famous Business Show 'Croron', provided a training workshop on key insights of public speaking which is crucial to startups looking to attract investors during investment pitching.
In the second session of the workshop trainings; Assoc Prof. Zeljko Tekic, University of Skoltech offered an interactive workshop on innovation experiments to increase innovative capacities of the participants. The second training session of Dr. Tekic included a lecture entitled "Intellectual Property, trade secrets and Templates" where he highlighted substantial building blocks about international intellectual property law for start-ups.