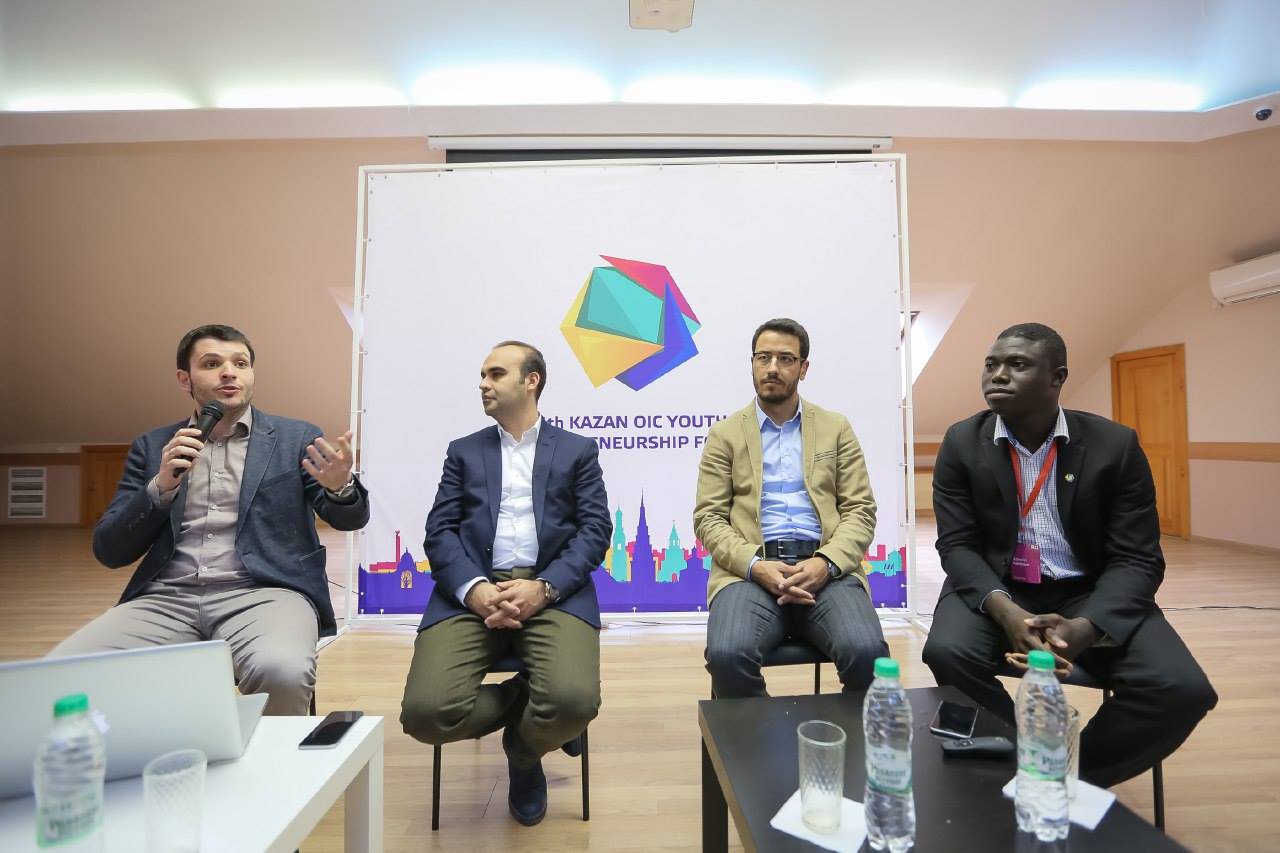 The third day of the Kazan OIC Youth Entrepreneurship Forum continued with an inspirational panel: "Investing in Technology and OIC Start-up Platform: Changing Entrepreneurship Paradigms in OIC Geography", addressed by Mehmet Fatih Kacır: Chairman of Board, Turkish Technology Team Foundation (T3), Mr. Serdar Gürbüz, Digital Innovation Manager at Türk Hava Yolları (Turkish Airlines) and Board Member at T3 Foundation (T3 Vakfı).
Mr Ahmet Halit Hatip, Director of International Projects at ICYF, presented the strategic achievements of ICYF-which DC initiated OIC Startup Platfom Project, as unique structure for Young Muslim entrepreneurs that brings together leading startups, high level experts and investors together as well as the platform's role in increasing overall technical knowledge and developing the business capabilities of the startups through intensive online/offline trainings.
Mr Fatih Kacir, Chairman of T3 Foundation, highlighted the necessity of substantial structural and perceptional transformation of the economic structure in the OIC geography by establishing start-up friendly eco-system for supporting Youth entrepreneurship that is critical to establishing competition and innovation-based economies. Moreover Mr Kacir also expressed his gratitude for organizing the OIC Startup Expo, as a joint project of ICYF and T3 Foundation on the sidelines of Teknofest Istanbul Technology Festival, where 25 Startups from OIC member states will have the opportunity to showcase their work.
While expressing the dedicated support of the T3 Foundation to technological progress of youth entrepreneurship, Serdar Gürbüz, Digital Innovation Manager at Turkish Airlines and Board Member at T3 Foundation, also announced a special prize for the winners of the 4th Kazan OIC Youth Entrepreneurship Forum by broadcasting Pitching videos of the first 10 start-ups in the "Invest on-board Application" of the inflight entertainment program of Turkish Airlines.