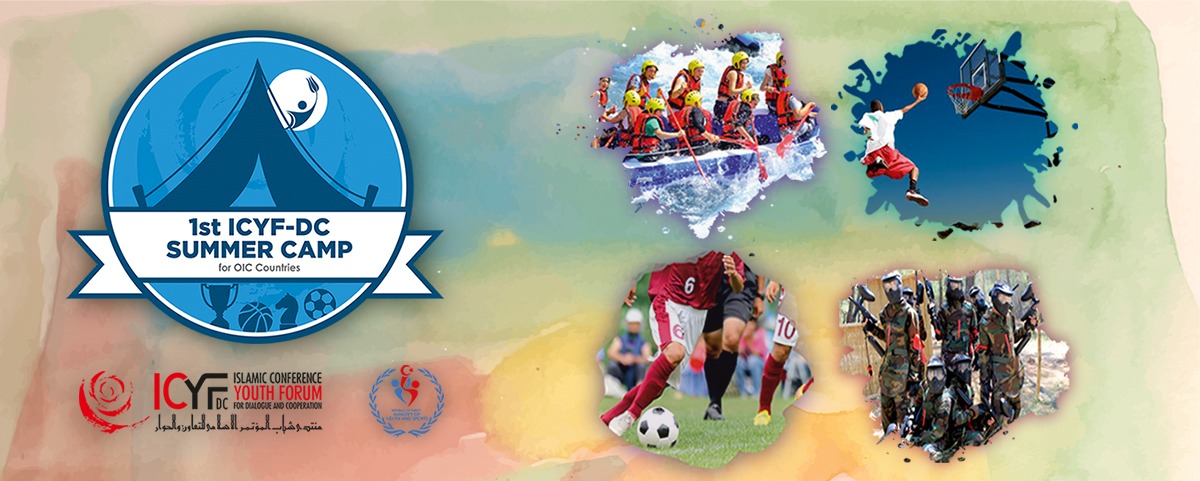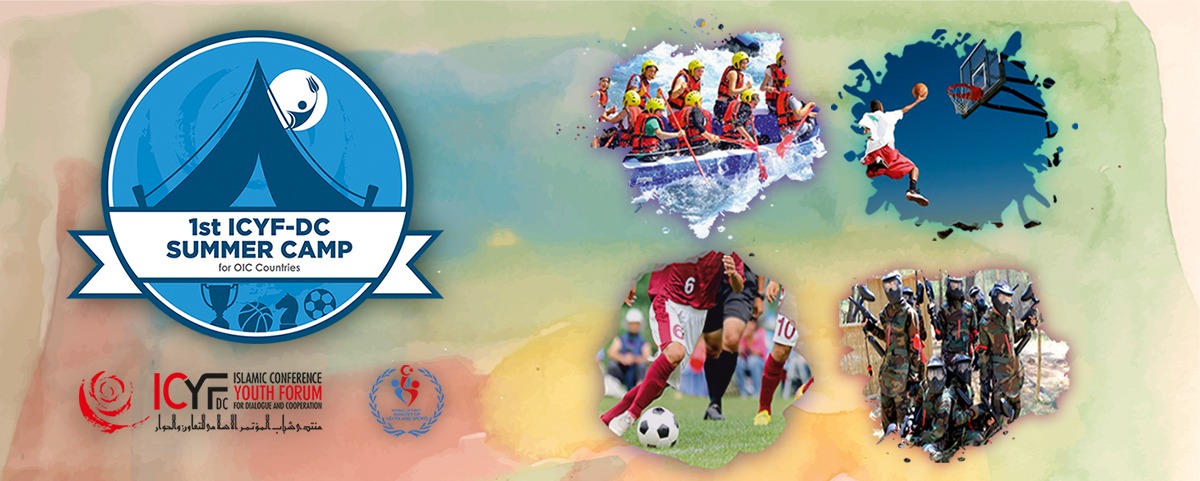 Islamic Cooperation Youth Forum (ICYF) in partnership with the Ministry of Youth and Sports of the Republic of Turkey will organize the international "1st ICYF Summer Camp" under the theme of "Youth in Action: for peace, solidarity and common values"  between the 10th of  August till 24th of August, in order to bring together and integrate young people sharing a common values, historical and cultural heritage; to strengthen the ties of friendship and brotherhood among young people and societies; to build a powerful future on shared values; to contribute to the development of future young leaders sensitive about global and social issues, promoting the well-being of society and humanity at all points, preserving their values.
OBJECTIVES
To raise awareness of young people towards our prevalent values, history, culture and civilization and to reunite them under a common vision of future.
To support the development of young people sensitive to global and social issues, capable of contributing society and humanity and to empower young people with leadership qualities.
To enable young people to think about common issues of humanity and society such as peace, justice, ethics and human values, discrimination, Islamophobia, volunteerism, international relations, family, women, environment etc. and exchange ideas on these matters and find solutions for them and to make a contribution to establishing a fundamentally more equitable and peaceful world.
To enable young people to gain new experiences by improving their sense of solidarity and cooperation.
To establish youth networks and platforms.
THE FORMAT AND METHODOLOGY
The 1st ICYF Youth Summer Camp" will gather 150 young women and 150 young men(in 2 separate camps)  from the OIC region and will create an atmosphere where they can discuss and point out the most important youth-related problems in the region and produce solutions as youth leaders.
In order to reach the goals and create a better environment for the young people the camp will be a combination of thematic workshops, interactive presentations and sportive activities. It will encourage the active involvement of young people, giving them space to express themselves and to strengthen up ties between them through sport.
ORGANIZATION
The 1st ICYF Youth Summer Camp will be organized by ICYF in cooperation with the host country-Turkey. ICYF will be in charge of the content coordination and implementation, while the Ministry of Youth and Sports of the republic of Turkey will be in charge of the logistical arrangements and implementation.
LOCATION AND DATE
Location:  DUACI YOUTH CAMP IN ANTALYA/ TURKEY
Dates:
BOYS CAMP:  between 10th -16th of  August, 2016 ( Arrival :10th August , Departure 16th August, 2016)
GIRLS CAMP: between 18th -24th of August, 2016(Arrival: 18th August , Departure 24th  August, 2016)
NOMINATION AND SELECTION
The final selection will be made by the organizing team according to the criteria described below;
To be a citizen of the OIC Member States or representative of Muslim community in non-OIC Member States
Able to speak English;
Aged 18-25;
Able to play at least one type of sports such as basketball, chess, football, archery, volleyball etc.
Involved in/coordinated any innovative youth social project,
Active in community services,
Motivated to attend the full duration;
To be one of the young leaders with a specific change in his-her local community.
Nomination should be confirmed by one of the followings:

Ministry of Youth and Sports (of the nominees' country of residence)
Ministry of Foreign Affairs (of the nominees' country of residence)
Consulates/Embassies of Applicants (concerns only students residing in Turkey)
University, where the applicants study (for OIC MS citizens) or ICYF recognized Muslim minority organization (non-OIC citizens )
Important! Only selected participants will be informed.
 *** Applications must be returned by no later than 10th July 2016.
DEADLINE FOR APPLICATION: 10 JULY, 2016
ANNOUNCEMENT OF SELECTION: 20 JULY, 2016
DEADLINE FOR SUBMISSION OF PARTICIPANT'S FLIGHT ITINERARY: 1 AUGUST, 2016
COSTS
Travel: The relevant sending/nominating ministry, authority or organization will cover round trip travel expenses from his/her own country to Antalya Airport including the participant's visa, medical and travel insurance and personal expenses.
***If you are willing to cover your own travel expenses (round-trip, visa, and medical-travel insurance), you only need to get nomination by above mentioned authorities.
Accommodation and other costs: Host organization will cover domestic transportation, accommodation, food and other costs such as materials, workrooms, etc.
CONTACT
*** For further questions, please contact Phone: +90 212 465 39 39 (Ext: 22) between 11:00 AM and 06:00 PM (GMT+3) from Monday to Friday.