AL QUDS AL SHARIF
Al Quds Al Sharif – OIC Youth Capital 2018 is a program designed both for the city and for Palestine. "The International OIC Youth Capital Programme" adopted by the 3rd Session of the Islamic Conference of Youth and Sport Ministers (ICYSM) held in Istanbul, the Republic of Turkey, on 5-7 October 2016; and Resolution No.: 8/43-C adopted by the 43rd Session of the OIC Council of Foreign Ministers (CFM) held in Tashkent, the Republic of Uzbekistan, on 18-19 October 2016. The selection of Al-Quds (State of Palestine) was strongly welcomed in the Communiqué by the Extraordinary Meeting of the OIC Executive Committee of Foreign Ministers held in Istanbul, on 1 August 2017.
Introduce Al Quds Al Sharif, the cradle of civilizations sheltering Islamic cultural heritage,
Foreground the significance of  Al Quds Al Sharif in terms of having a symbolic significance in inter-cultural and inter-civilizational dialogue,
Present the vision of  Al Quds Al Sharif in international platforms through the outcomes of the activities such as the photography and short-film contests,  conferences and  traditional art festivals,
Reflect the soul of Al Quds Al Sharif through the sense of productivity, dynamism, energy and synergy of youth,
Emphasise the importance of tolerance, hospitality, dialogue and sportsmanship through the tournaments which will be hosted in Quds.
دعوة لتقديم طلبات: المسابقة الدولية للتصوير الشبابي "وجوه من القدس"...
ACTIVITIES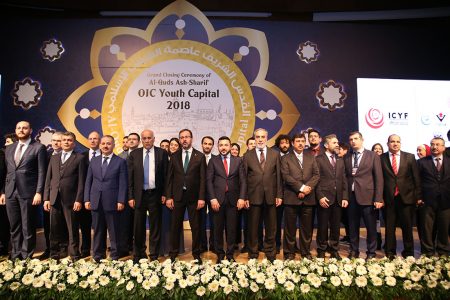 ICYF and Ministry of Youth and Sports of the Republic...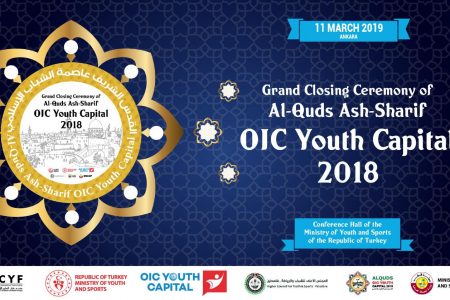 The Grand Closing Ceremony of "Al-Quds Ash-Sharif – OIC Youth...
دعوة لتقديم طلبات: المسابقة الدولية للتصوير الشبابي "وجوه من القدس"...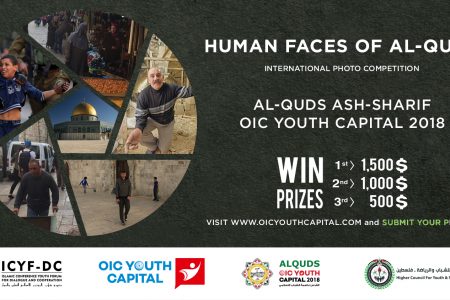 Call for Applications: "Human Faces of Al-Quds" International Youth Photography...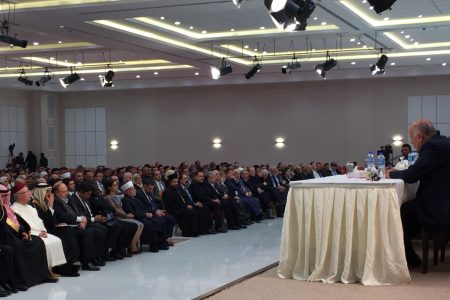 #AlQudsOICYouthCapital2018 – Full story of the Launch of the Al-Quds Al-Sharif...
Over 30 delegations arrived to Ramallah, Palestine for the Grand...