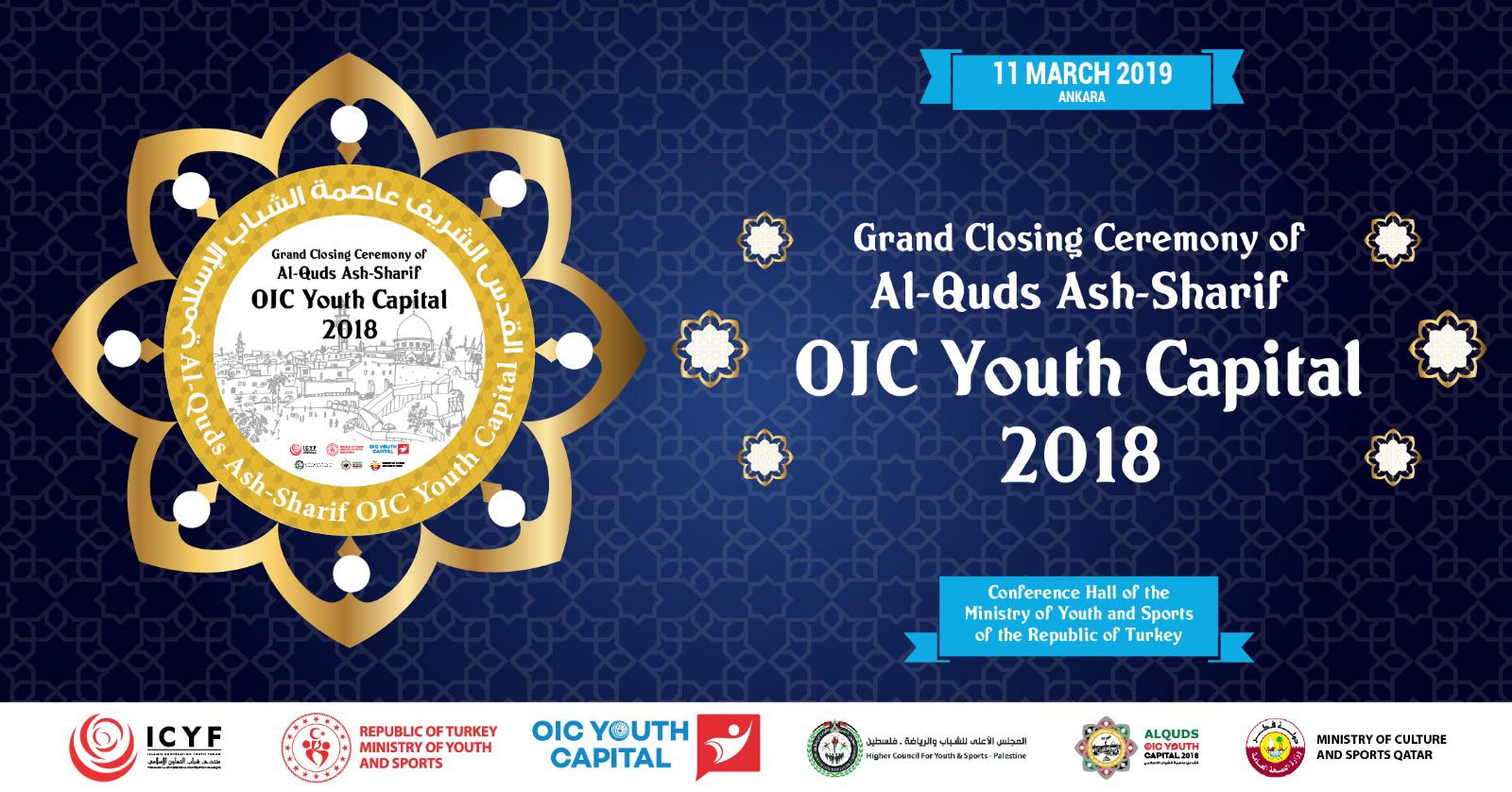 The Grand Closing Ceremony of "Al-Quds Ash-Sharif – OIC Youth Capital 2018" International Programme, organized by Islamic Cooperation Youth Forum (ICYF) in cooperation with the Higher Council for Youth and Sports of the State of Palestine and with the kind hospitality of the Ministry of Youth and Sports of the Republic of Turkey, will be held at its Conference Hall on 11 March 2019 in the Turkish capital Ankara, in which Al-Quds will hand over the OIC Youth Capital Key to Doha, as the owner of the program for 2019.
During the year of 2018, in a historic decision of solidarity with Palestinian people, Al-Quds Al-Sharif was celebrated as the OIC Youth Capital for 2018 through a year-long international programme of invigorating youth activities co-organized by the aforementioned Council and ICYF, as the Implementing Agency of the Joint Youth Action Plan adopted by the 4th Session of the Islamic Conference of Youth and Sports Ministers (Baku, Azerbaijan, April 2018) and relevant decisions of the subsequent OIC Council of Foreign Ministers.
It is our firm belief that the programs held throughout the year, including establishment of the Palestinian National Youth Council, Media Training Camp and Human Faces of Al-Quds Photo Contest and Exhibitions, organized with the kind support of the Ministries of Respective of OIC Member States, including the Hashemite Kingdom of Jordan, State of Qatar and Republic of Turkey, have significantly contributed towards raising international awareness on the inalienable rights of Palestinians and Muslims towards the sanctity of Al-Quds Al-Sharif and also paved the way for cooperation, joint work and friendship between youth of Ummah and Palestine.