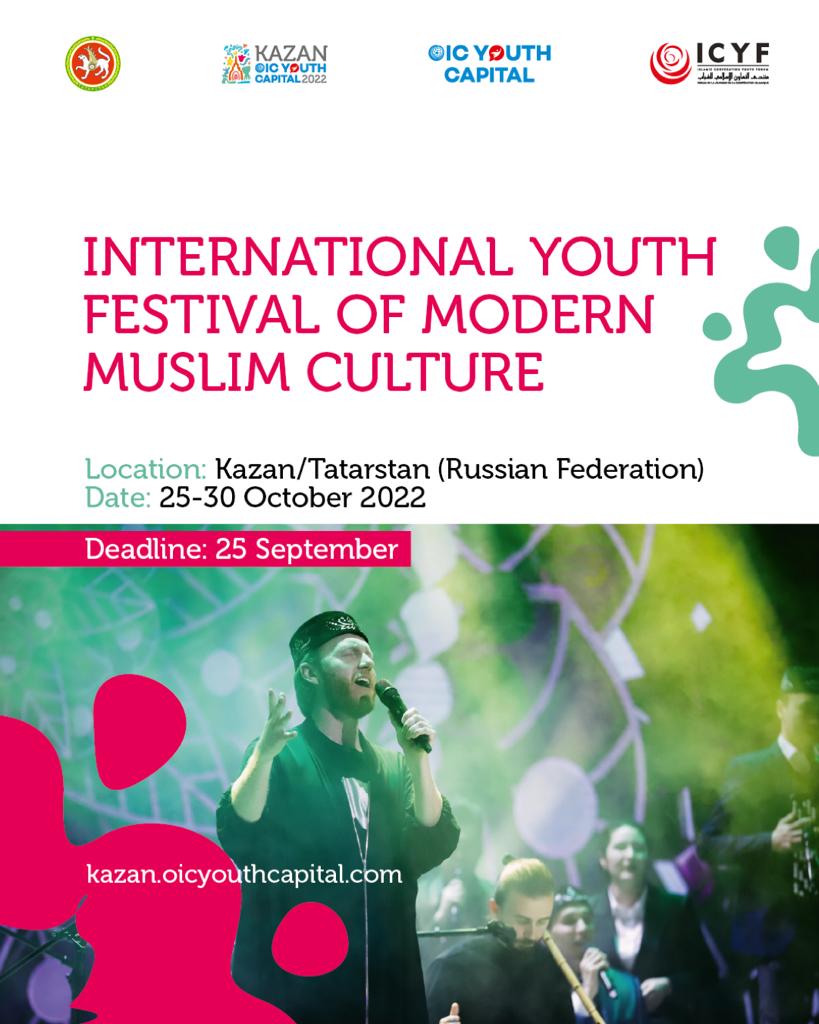 Location: Kazan/Tatarstan (Russian Federation)
Date: 25-30 Oktober 2022
SELECTION CRITERIA 
The Organizing Committee will make the final selection. The applicant should meet the following criteria:
   •    Youth aged between 18-35 from Russia, OIC Member States, and beyond,
    •    Who is/are involved in the categories of theatre and original genre, choreography, music, Art, and cinema at the national/international level,
    •    Passionate and motivated about cultural activities,
    •    Ability to communicate in English.
COSTS
The Host Country will cover travel, accommodation, and other costs.
FESTIVAL CATEGORIES
The Festival will be organized in the following categories:
   •    Theatre and original genre,
    •    Choreography,
    •    Music,
    •    Fine arts,
    •    Cinema.
IMPORTANT TIMELINE
Application Deadline: 25 September 2022