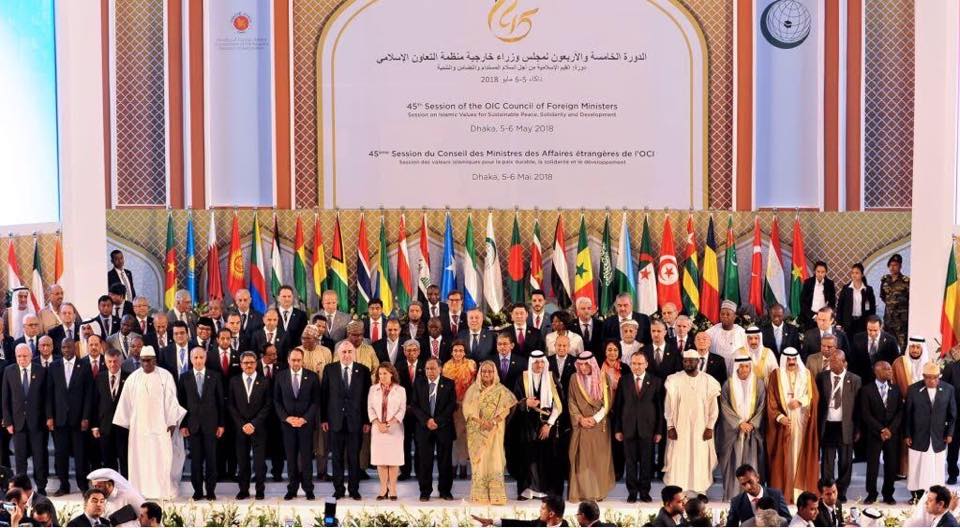 Another Milestone ICYF's Achievement at the Closing of the 45th CFM in Dhaka
At the closing of the 45th OIC Council of Foreign Ministers (CFM), OIC Member States adopted Resolutions, including that of the ICYF that endorsed decisions of 4th Islamic Conference of Ministers of Youth and Sports (ICYSM), held in Baku, Republic of Azerbaijan, on 17-19 April 2018, therefore opening the door for the immediate implementation of the OIC Youth Strategy, as well as renovation of the Joint Youth Action Plan (JYAP) for the years of 2019-20.
Member States also recognized the important role of the ICYF in the convening of the 1st Youth CFM through insertion of new paragraph 08 into the Resolution No 4/45-CUL on Social and Family Affairs, section D on "Promoting Youth Building Capacity in the Islamic World", while appreciating the Government of the People's Republic of Bangladesh for having coordinated such event with the ICYF in Dhaka, on 04 May 2018, as the youth segment of the 45th CFM in implementation of the initiatives proposed at the brainstorming session at the Ministerial level on "Youth, Peace, and Development in a World of Solidarity", held during the 44th CFM on 11 July 2017 in Abidjan, Ivory Coast. Additionally, the same Resolution called on the host of the 46th CFM, which is the United Arab Emirates, to consider organizing the 2nd edition of the Youth CFM in 2019 in coordination with the OIC General Secretariat, The ICYF is, therefore, ready to start preparations of such gathering the youth of the OIC Geography whenever the host country of the 46th CFM finds it appropriate.
It should be mentioned here that the ICYF's achievement was further reiterated in paragraph 24 of the unanimously adopted Dhaka Declaration.