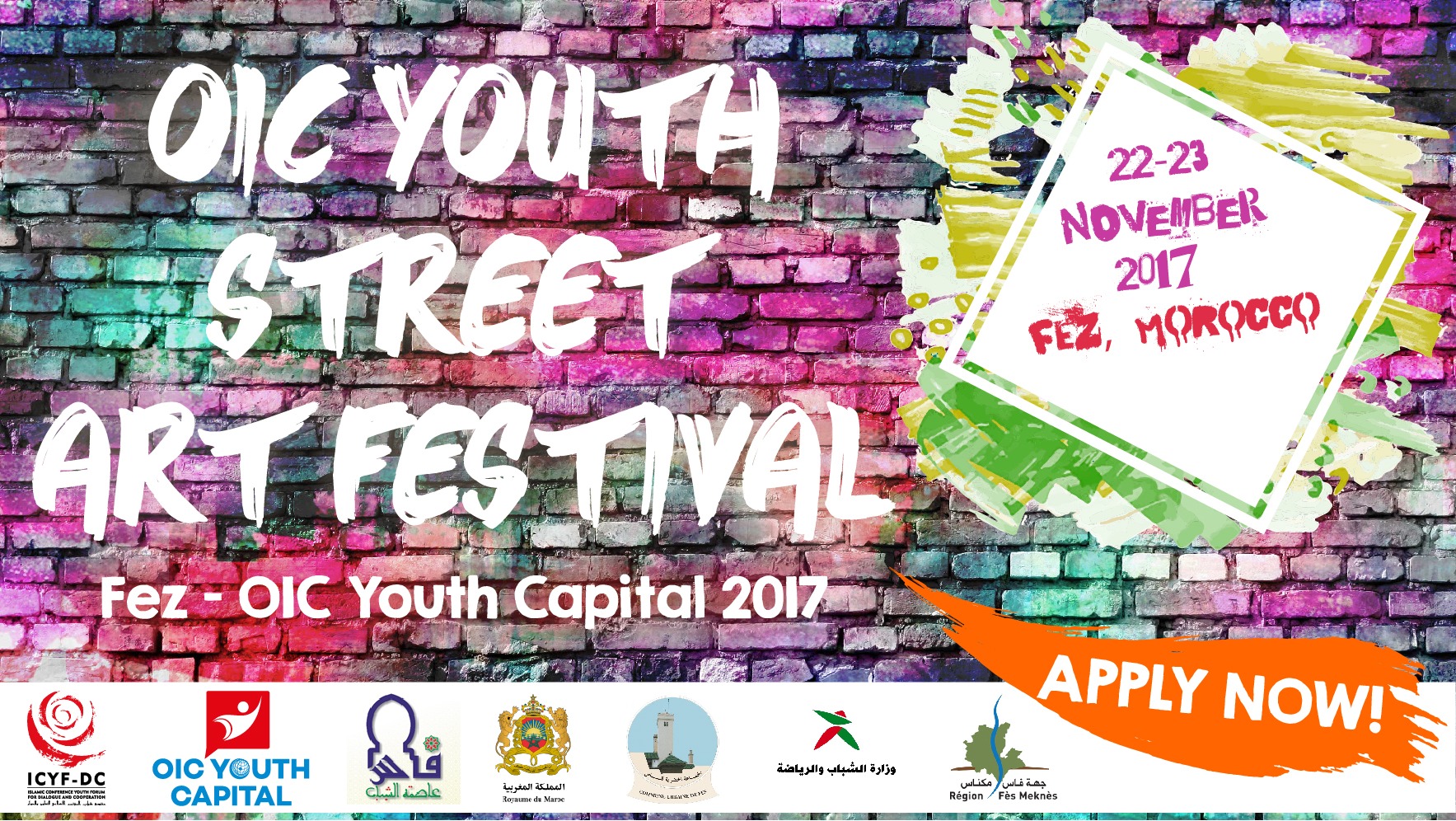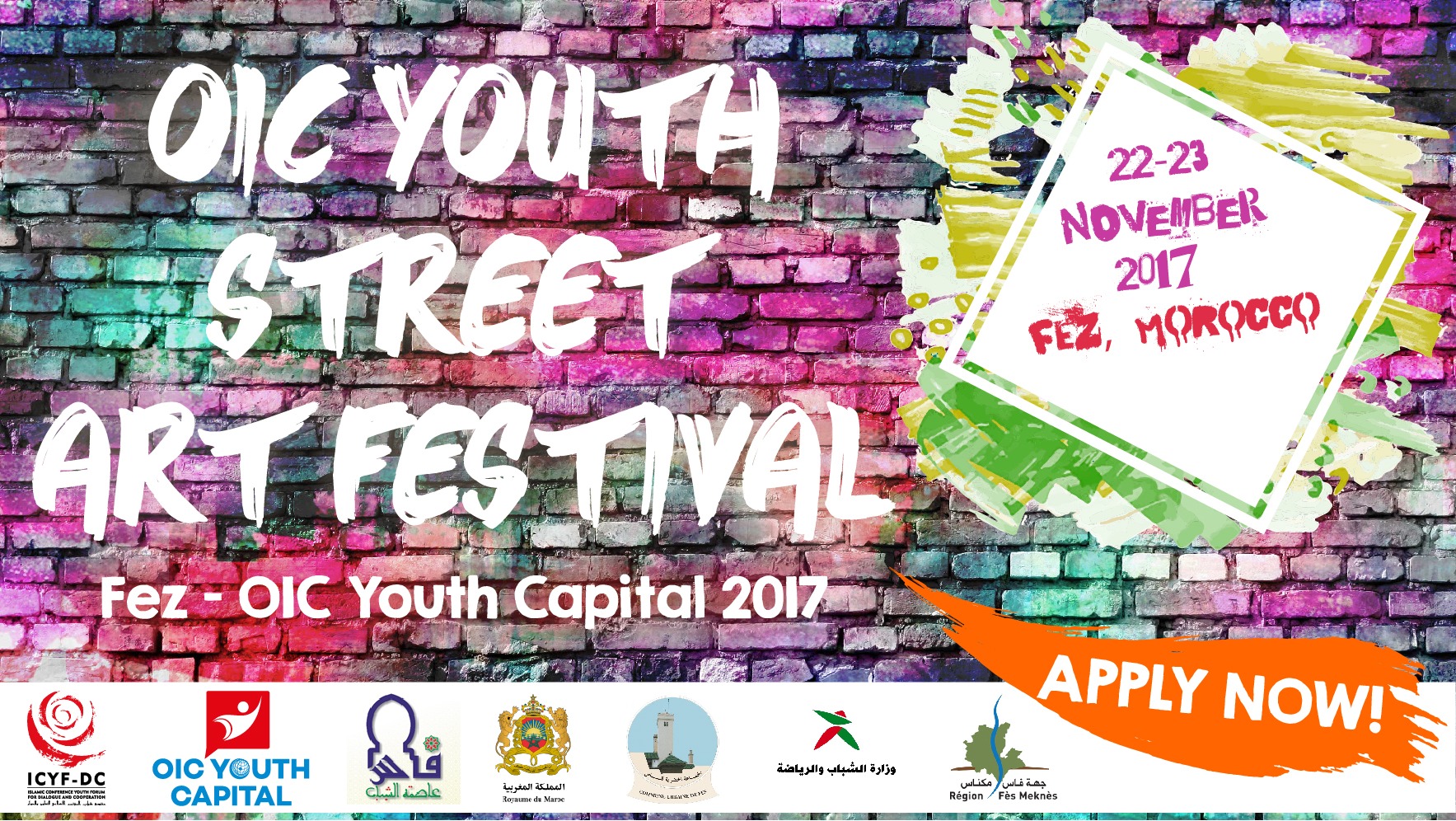 CALL FOR APPLICATION
OIC Youth Street Art Festival
Fez – OIC Youth Capital 2017
Islamic Cooperation Youth Forum (ICYF), an international organization affiliated to the Organization of Islamic Cooperation (OIC), announces the call for application for the Fez –OIC Youth Capital 2017, OIC Youth Street Art Festival issued by the hosts of the "Fez– OIC Youth Capital 2017" international programme. The Festival aiming to bring together young artists from the OIC geography and beyond will be held in the city of Fez, Kingdom of Morocco, on 22-23 November, 2017.
Main Objectives:
"OIC Youth Street Art Festival" is considered as an international art exhibition, for the benefit of Muslim Youth.  The Festival will provide a platform where young people experience different cultures and values and also demonstrate their artistic expressions in writing, graffiti, music and physical expression.
To raise awareness of young people towards our prevalent values, history, culture and civilization and to reunite them under a common vision of future.

To enable young people to gain new experiences through art and improve their sense of solidarity and cooperation.
The Format and Programme Details
The 2 days international programme is expected to bring young people together to contribute to the success of the event and explore different cultures. The programme will be a combination of;
Professional singing and musical arts
Professional dance and performing arts
Participants are allowed (if desired) to bring their traditional clothes and  authentic national items to be showed among participants and other attendees of the Festival.
Application and Selection Process
The final selection will be made by the organizing team according to the criteria described below;
To be a citizen of the OIC Member States or representative of Muslim community in non-OIC Member States;

Aged 18-30;

Involved in/coordinated any creative youth art project,

Active in community services,

Motivated to attend the full duration;
**** Application forms should be sent in the format of DOC file to this email address: fescapitale@mjs.gov.ma Please also take note that all the participants should fill the participation application form up and attach it to their email.
 Costs
Travel: Participants are  to cover themselves round trip travel expenses from his/her own country to Fez city including the visa, medical and travel insurance and personal expenses.
Accommodation and other costs: Host organization will cover domestic transportation, accommodation, food and other costs related to the festival.
Contact
*** For further questions, please contact at Email: fescapitale@mjs.gov.ma and Phone: +212 537 68 00 28
The Festival's Timeline:
Deadline: 1 November 2017 at 23:59 according to Rabat Time.