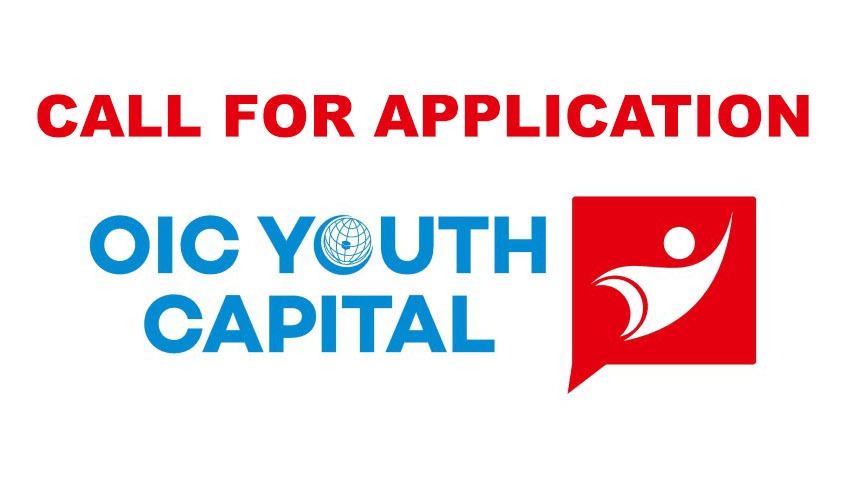 The Secretariat of the Islamic Cooperation Youth Forum (ICYF), an international institution affiliated to the Organization of Islamic Cooperation (OIC), in follow up to the Resolution No.: OIC/ICYSM-3/2016/R9-Y  "On the OIC Youth Capital" adopted by the 3rd Session of the Islamic Conference of Youth and Sport Ministers (ICYSM) held in Istanbul, the Republic of Turkey, on 5-7 October 2016; and Resolution No.: 8/43-C adopted by the 43rd Session of the OIC Council of Foreign Ministers (CFM) held in Tashkent, the Republic of Uzbekistan, on 18-19 October 2016,) which respectively state:
"To call on the Member States to ensure active participation of respective government and youth representatives in the activities of the (OIC Youth Capital) Programme";
"Approves the annual "OIC Youth Capital" international programme implemented by ICYF; calls upon the Governments and Municipalities of the Member States to actively cooperate with ICYF for achieving overall success of the "OIC Youth Capital" International programme as important tool in strengthening development of and solidarity amongst Muslim youth",
has the honor to announce the Call for Applications for the OIC Youth Capital 2020 International Programme.
It is important to note that the OIC Youth Capital International Programme aimed at fostering cooperation among the Member States in the field of youth policy as well as enhancing Muslim youth solidarity, fostering inter-cultural diversity and the spirit of unity of youth from the OIC geography was initiated at the ICYF 2nd General Assembly (09-11 October 2014) and successively endorsed by the corresponding Sessions of the OIC CFM and ICYSM. While Istanbul (the Republic of Turkey) in 2015/16, Putrajaya (Malaysia), Shiraz (Islamic Republic of Iran) and Fes (Kingdom of Morocco) in 2017, Al-Quds Ash-Sharif (State of Palestine) in 2018 hosted successfully set of activities as the previous OIC Youth Capital. Doha (State of Qatar) is running creative activities as the host of "OIC Youth Capital" for 2019.
Having this said, the Esteemed Ministries (relevant Government Authorities) responsible for Youth of the OIC Member States are kindly requested to consider the "Requirements and Procedures for Selection of OIC Youth Capital" with a view to submitting suitable candidate city(ies) for the nomination to host OIC Youth Capital for 2020. The application form (available below) is to be kindly filled in and sent latest by 31 July 2019 to the ICYF Secretariat.
(Email: oicyouthcapital@icyforum.org Fax: +90 212 465 3670).
For further information and/or clarification, please, feel free to contact with Ms. Tugba Ceren Cerci (Project Coordinator, ICYF-DC Secretariat, E-mail: c.cerci@icyf-dc.org, Phone: +90 212 465 3939).