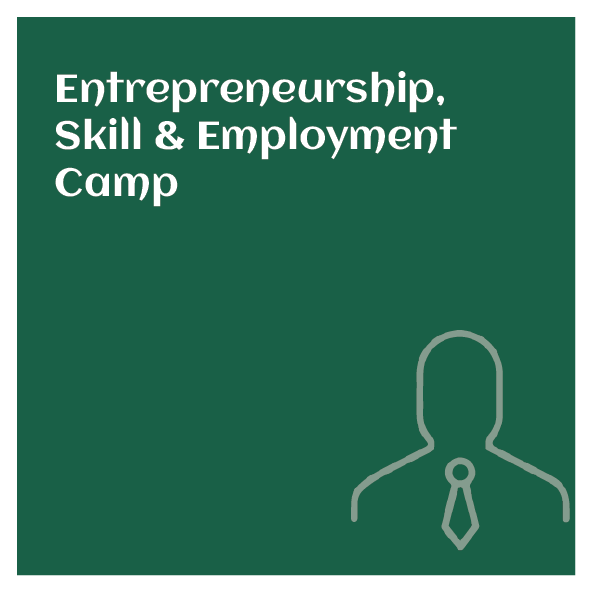 Youth from all over the world often come up with innovative business ideas but fail to execute it for two key reasons – Proper Guidance & The Lack of Funding. By this camp we are planning to eliminate both of these problems and provide the deserving youth with the opportunity to execute their dream business idea
Objective
Providing necessary supports for the break through ideas to be implemented
Grooming the individuals so that they can have proper Entrepreneurship Skills
Nurturing and grooming the young minds in order to become a better leader in the future
A chance to have successful business professionals as their mentors
Getting guidance in every step of implementing their ideas from successful business minds
Setting up a successful business professional as an Advisor for the business
Providing a Seed Fund for the best idea
Program Elements
Individuals from the OIC countries will apply and pitch their ideas briefly using the registration form
Registration forms will be uploaded in the website
The best idea from each country will be shortlisted for the next phase
Shortlisted candidates will have to pitch their detailed ideas in front of the judges.
The best idea among them will receive a Seed Fund to execute their business and have a successful business professional as his/her Advisor
Program Format & Timeline
Award will be presented according to the set benchmarks
Presentation of the second phase will be taking place in "Zoom"
14th November, 2020 is the "Social Entrepreneur Day." The event will last from 14th November, 2020 to 24th November, 2020
Registration will last from 10th November, 2020 to 12th November, 2020
*Application deadline will be strictly maintained and participants who won't be providing all the details and requirements will be disqualified
Certification
All the attended participants will be awarded with Certification from both Bangladesh Government & ICYF
Prize
The winner will have the opportunity to get guidance regarding his business idea from brilliant and successful business minds and also receive a Seed Fund based on his/her businesses' financial statement
Who Can Apply?
Citizen of the OIC Member States or representative of a Muslim community in a non-OIC Member State
Ability to communicate in English
Well conversant in digital technology with good internet connectivity.
Aged between 18–35
Program Rules
The Participant must come up with an innovative and realistic business idea
Participants must be from 18 to 35 years old for both genders
Participation is allowed to the people of OIC Member States or representatives of Islamic communities in other countries.
The participant must adhere to the event's regulations and procedures as stated by the organizing committee
Form will only be accepted in English.
Selection
Selection Committee will evaluate the applications based on eligibility and criteria if the committee decides for further information can set online interview as the last stage of selection.
Selected participants will receive an email confirmation containing online program details. Due to a tight schedule, there will be not an opportunity to inform those who are not selected. The general information on selection results will be posted at ICYF website and social media accounts.
Important Note: Only selected participants will be informed.
Application Deadline: 12th November, 2020 at 23:59 (GMT +6, Dhaka Time)
Announcement of Selection: 14th November, 2020
For further queries, email us at registration.dhaka@oicyouthcapital.com
(registration will be opened before the program)