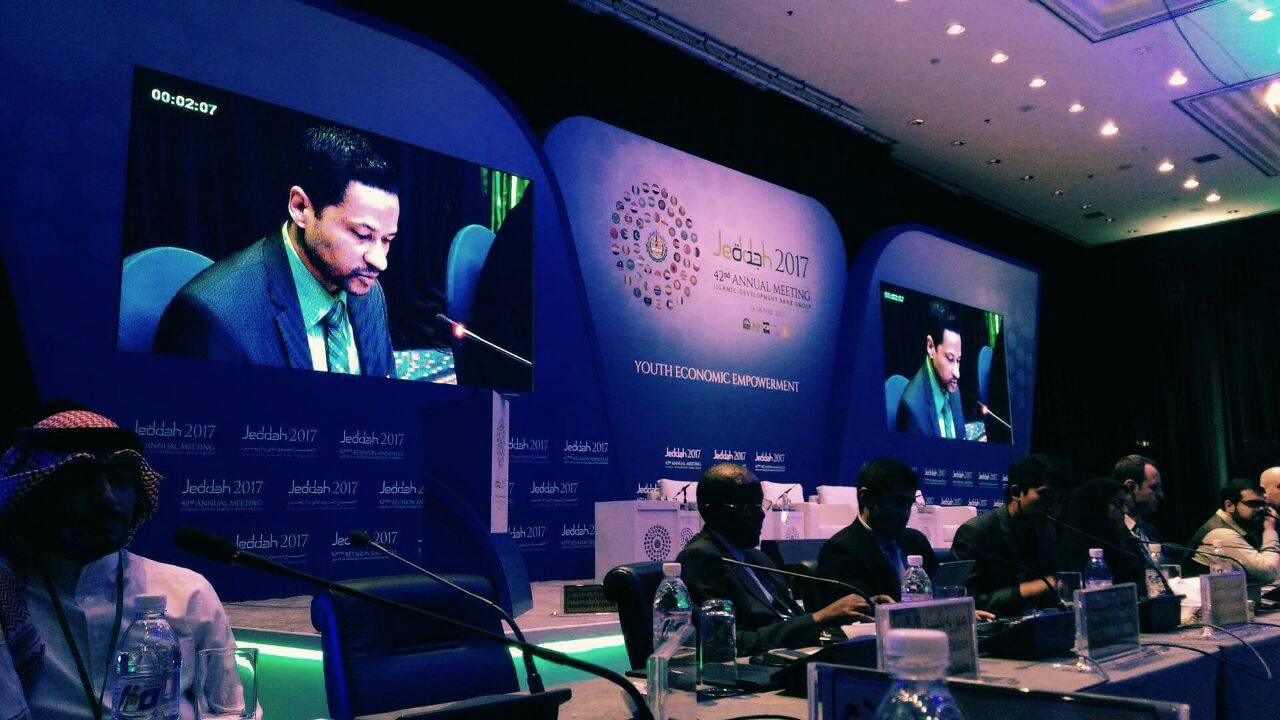 The Islamic Cooperation Youth Forum (ICYF) was represented by Mr. Abdula Manafi Mutualo, Director-General of the General Directorate of Youth Policy, Education and Training, at the 1st Youth Summit organized by the Islamic Development Bank Ground (IDBG) in Jeddah, Kingdom of Saudi Arabia, on 15-16 May 2017.
While addressing the event, Mr. Manafi introduced youth development related activities of ICYF, as the OIC Youth Institution responsible for implementing initiatives to materialize OIC Member States' youth policy.
While welcoming the proposed Youth Development Strategy, he mentioned that ICYF was ready to partner with the OIC Member States and IDBG in its efficient and timely implementation, as it goes in line with the OIC Youth Strategy, initiated by ICYF.
The Director General briefed the Meeting on the Permanent Ministerial Council on Youth's adoption of the "Youth Creative against Islamophobia", under the motto of "Knowing Islam, Enjoying Arts" underlying importance to include into discussions the role of Ummah's youth to be prepared to use artistic talents to challenge Islamophobia.