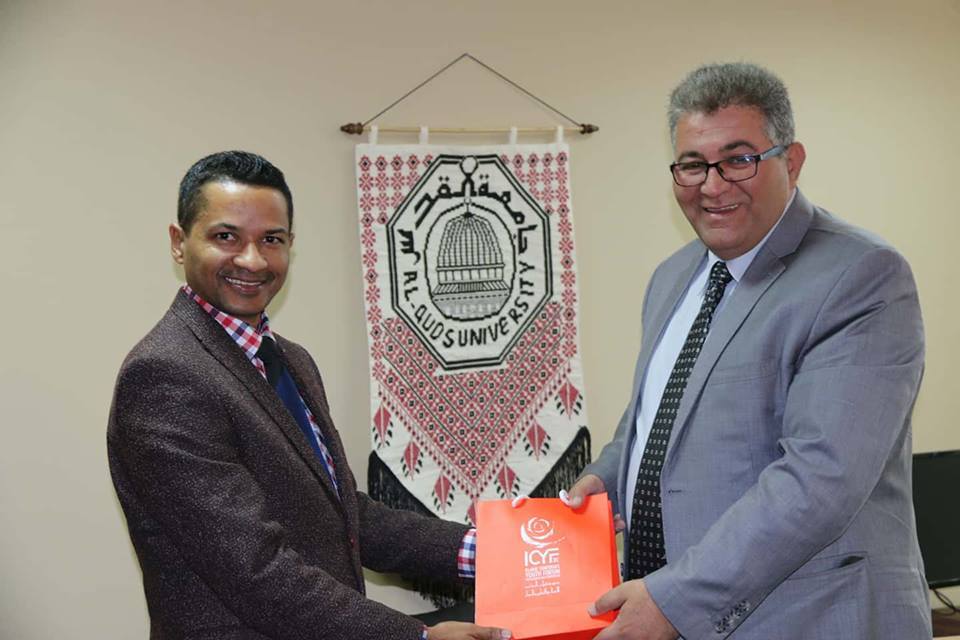 ICYF VISITS PALESTINE TO KICK OF PREPARATIONS OF AL-QUDS OIC YOUTH CAPITAL 2018
Upon the kind invitation of the Higher Council of Youth and Sports of the State of Palestine (HCYS), a delegation from the Islamic Cooperation Youth Forum (ICYF), headed by Mr. Abdula Manafi Mutualo, Director General of Youth Policy, Education & Training, visited the State of Palestine to start preparations towards implementing the historic decision of selecting Al-Quds as the OIC Youth Capital for 2018.
The ICYF delegation was received by concerned Palestinian high dignitaries, including His Excellency Gen. Jibril Rajoub جبريل الرجوب, HCYS Chairperson, His Eminence Sheikh Muhammad Ahmad Husein, Grand Mufti of Jerusalem and Palestine, Mr. Issam Qaddoumi, HCYS Secretary General, other Members of the Palestinian Cabinet, and the leadership of the Palestinian Scout Association.
The visit also included a brainstorming session with several Palestinian youth associations towards one of the main activities of "Al-Quds – OIC Youth Capital 2018", which is the establishment of the Palestinian National Youth Council.
The visit was concluded with signing of "Al-Quds – OIC Youth Capital 2018 Chart of Activities", where a number of initiatives are described as part of the year-long celebration of the international program under reference.