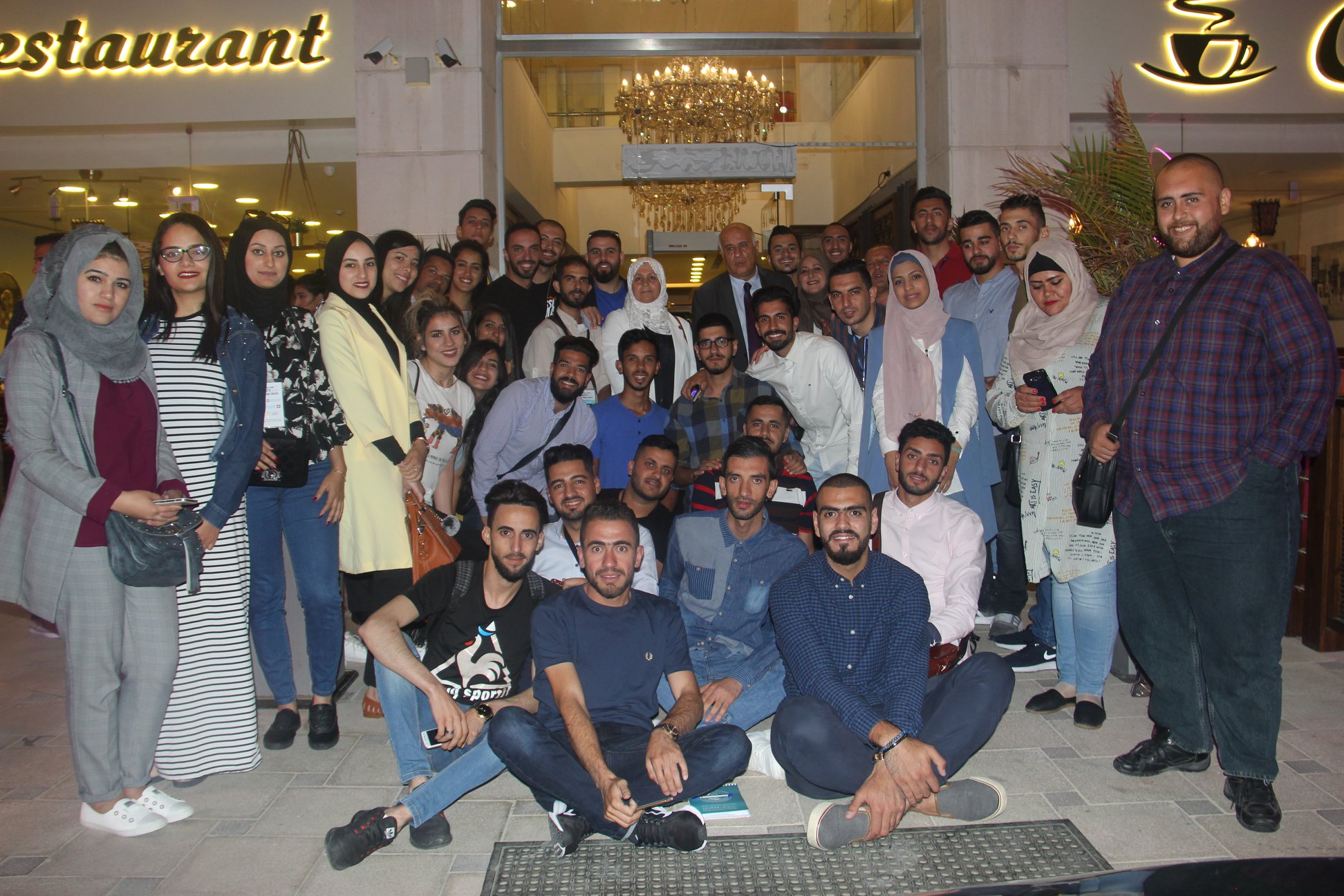 INTERNATIONAL CAMP FOR SOLIDARITY WITH PALESTINIAN YOUTH continues in its 2nd and 3rd working days
In the framework of the International Camp for Solidarity with Palestinian Youth, on 7 September, H.E. Gen. Jibril Rajoub, the Minister of Youth and Sports of the State of Palestine had a meeting with the participants holding fruitful discussion with them on challenges and prospective for youth of Palestine.
During the 2nd and 3rd working days (7, 8 September 2018) of the Camp the relevant thematic and practical training sessions were held and participants shared their experiences and ideas on vision and mission for development of Palestinian youth.