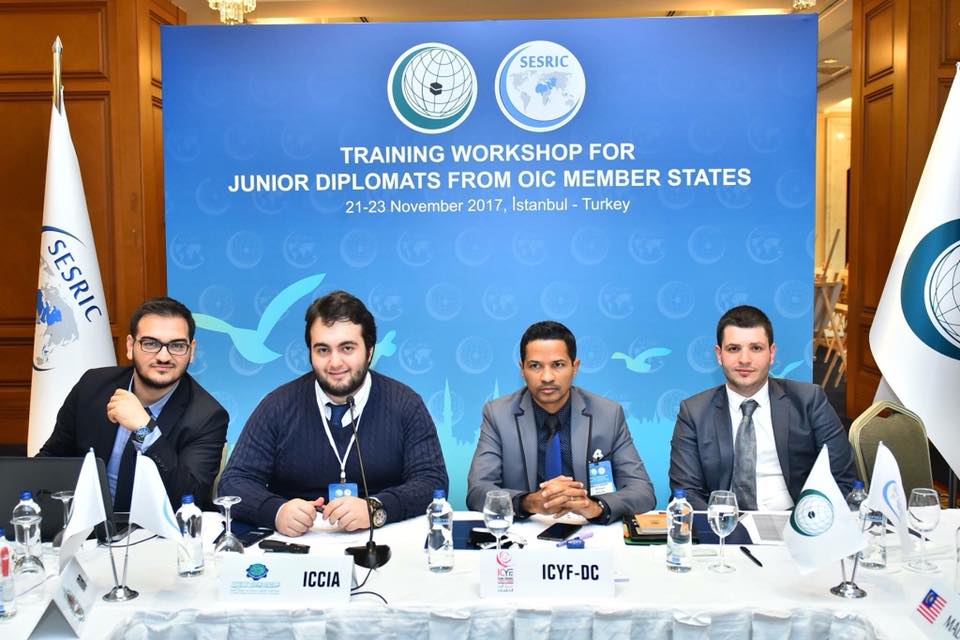 Landmark Training Workshop for OIC Junior Diplomats held in Istanbul
On the 3rd day of the 'TRAINING WORKSHOP FOR JUNIOR DIPLOMATS FROM OIC MEMBER STATES' organized by SESRIC, ICYF presented the Model OIC International programme, an essential part of the 14 point Joint Youth Action Plan approved by the 3rd Ministerial Islamic Conference Youth and Sports Ministers Conference; holding a Model OIC Diplomatic Training and Simulation Session for young diplomats from OIC Member States.
Mr. Abdula Manafi Mutualo, ICYF Director General of Youth Policy, Education & Training, welcomed the young diplomats in the opening session of the Model OIC Training Programme and implemented resolution writing training for the young diplomats.
Mr. Ahmet Halit Hatip, ICYF Director of Youth Policy, Education & Training, presented the International Model OIC programme which is implemented by ICYF, with the participation of over 2000 members of 50 Model OIC Clubs from reputable universities of OIC Member States.
In the Model OIC Diplomatic Simulation Session, Selahattin Karadaş, Head of the Model OIC Training Team instructed hte junior diplomats on Model OIC rules and procedures, after which the young diplomats simulated the OIC Council of Ministers with the agenda: ''The Response of OIC Member States to Human Rights Violations: The case of Rohingya''