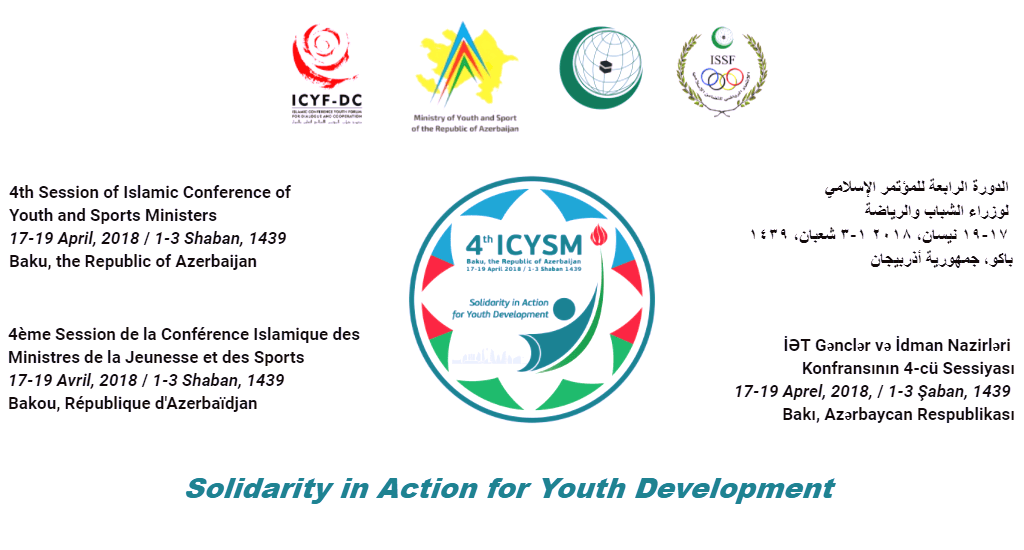 The 4th Islamic Conference of Youth and Sports Ministers (ICYSM) is just around the corner, set to be held in Baku, Azerbaijan from April 17-19 2018! This conference will be a landmark event for youth policy and development throughout the Muslim world as the 1st Draft OIC Youth Strategy, first approved in principle two years ago at the 3rd ICYSM, will be tabled for ratification by OIC member states. We'd like to hear your voice and thoughts.
The OIC Youth Strategy will address a number of critical issues relevant to youth; including developing vision and setting mechanisms to address:
A) Education
B) Employment
C) Social Inclusion
D) Extremism
E) Entrepreneurship
F) Public Health
G) Marriage and Early Marriage
H) Youth Engagement & Civil Society
I) Cultural Challenges and Globalization
J) Migration and Integration
If you were acting on behalf of OIC States, what specific issues under the OIC Strategy do you believe are challenges for youth, and how can they be solved? We look forward to hearing your thoughts, policy proposals and solutions!