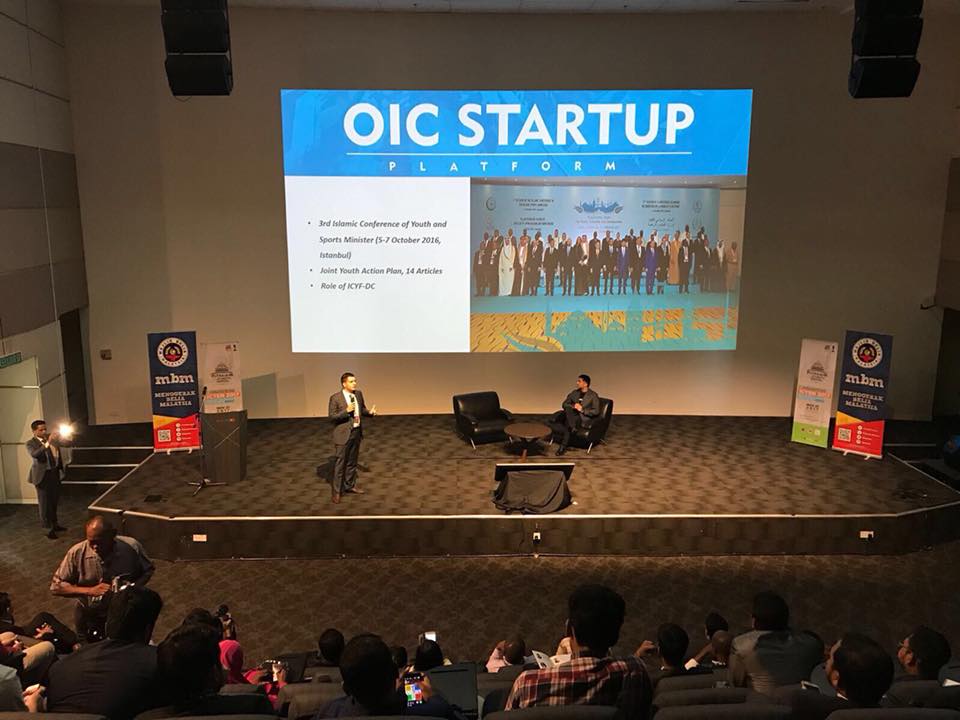 Youth Entrepreneurship Pitching Session " Islamic Countries Youth Entrepreneurship Network (ICYEN) : Innovation Means Employment" organized in Putrajaya
As part of the celebrations of Putrajaya as OIC Youth Capital 2017, the "Islamic Countries Youth Entrepreneurship Network (ICYEN): Innovation Means Employment" was successfully organized by ICYF and the Ministry of Youth and Sports of Malaysia through the local National Youth Council (MBM) with the participation of 65 local and international youth entrepreneurs and leading investors.
Throughout the program, the majority of youth entrepreneurs focused on technology start-ups? while attending 3 start-up acceleration trainings and presenting their projects in pitching sessions. The successful start-ups of the pitching session were given the opportunity to be invited to the OIC Start-up Platfrom Online Training Program, starting in July 2018.
During the Opening Ceremony, Mr. Ahmet Halit Hatip, Director of International Programs, made a presentation about the OIC Start-up Platform, one of the 14 Joint Youth Action Plan activities approved by the 3rd Islamic Conference Youth and Sports Ministers, and further invited youth entrepreneurs to apply online to benefit from the opportunity of online trainings, mentorship, and investment.