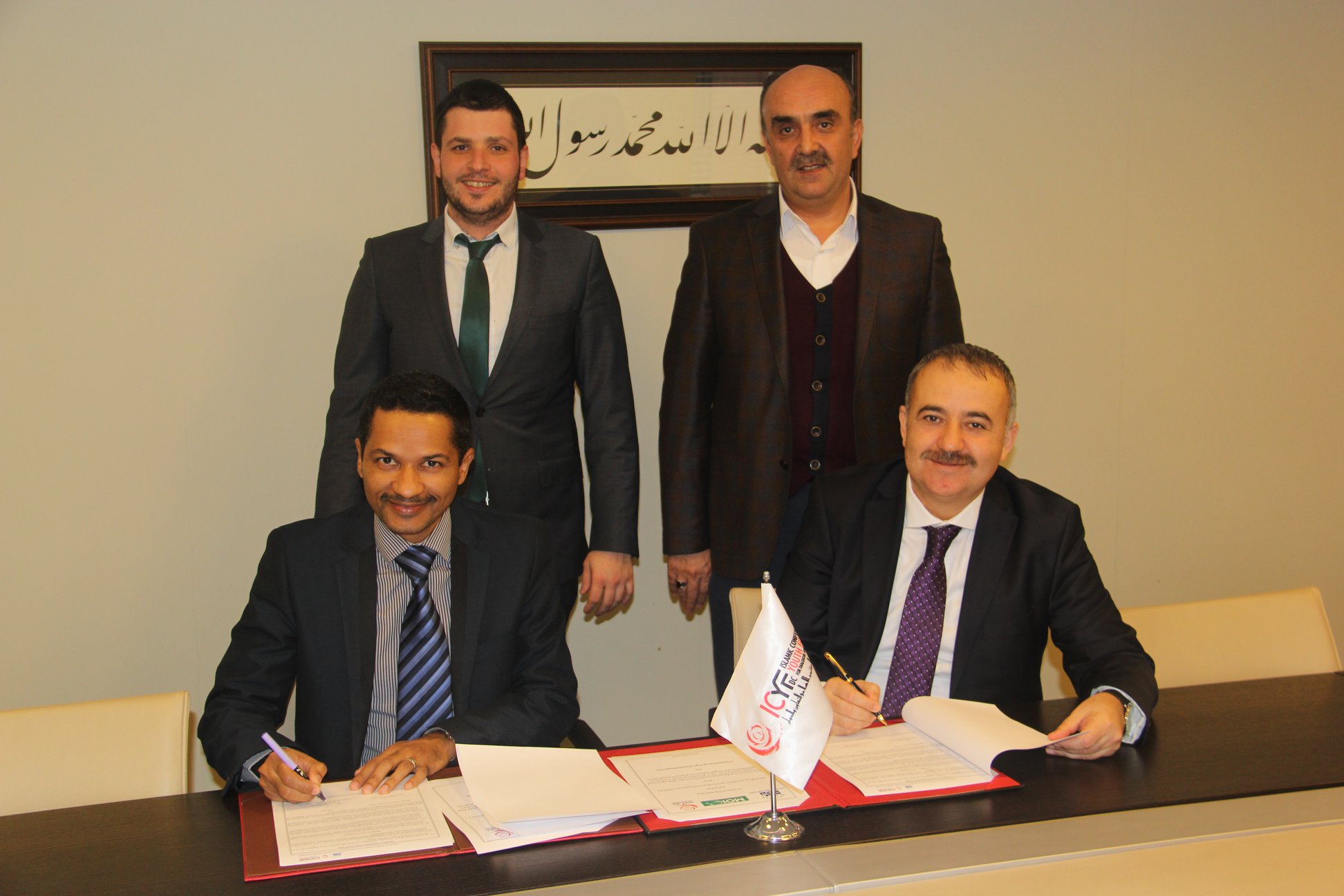 On 18 January 2018, a Protocol Agreement between Beyoğlu Education and Culture Foundation (BECF) and the Islamic Cooperation Youth Forum (ICYF) was signed to allow implementation, in Arabic, of the High Schools Model OIC Project at ICYF Headquarter in Istanbul, Turkey.
During the signing ceremony, ICYF was represented by Mr. Abdula Manafi Mutualo, Director General of Youth Policy, Education and Training, who seized the opportunity to thank BECF for their enthusiasm and commitment to the successful implementation of the project, while highlighting that the initiative was seen as landmark Model OIC Project; an ICYF flagship initiative approved by relevant OIC Conferences. The BECF was represented by Mr. Şaban Kurt, Board Chairman of BECF, who expressed the significance of the project for all schools involved, especially in training new generations on the immense challenges facing the Muslim world.
Among the events that are to be held under the Model OIC for High Schools Program will be a 4-Day long MOIC Chairmanship Camp, weekly diplomatic trainings and a simulation of the OIC Council of Foreign Ministers with the participation of 400 students from around 80 reputable high schools in OIC Member States.
According to the protocol, the program begins with Model OIC Chairmanship Training Camp from 22 to 25 January 2018 in Istanbul, to be organized by both parties.