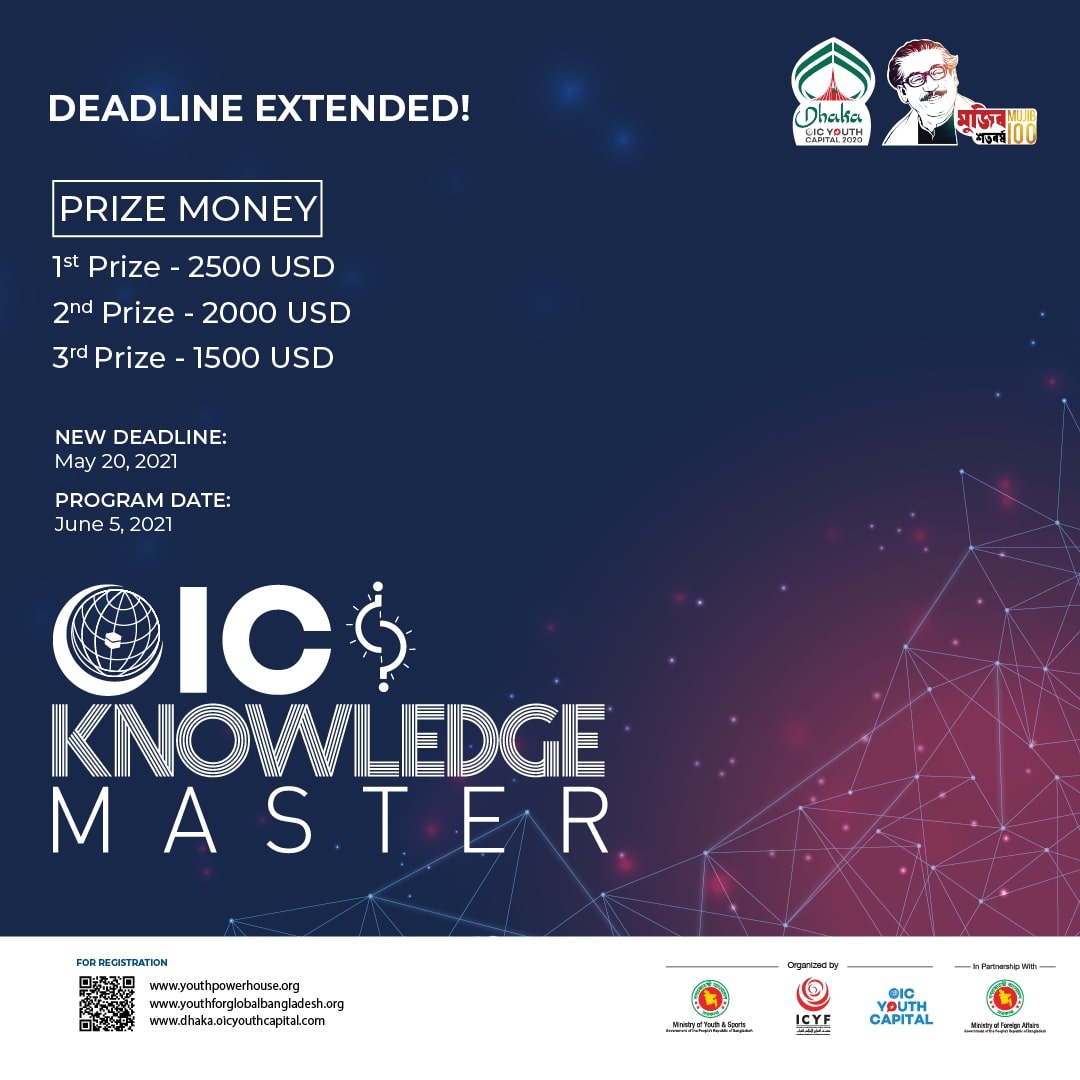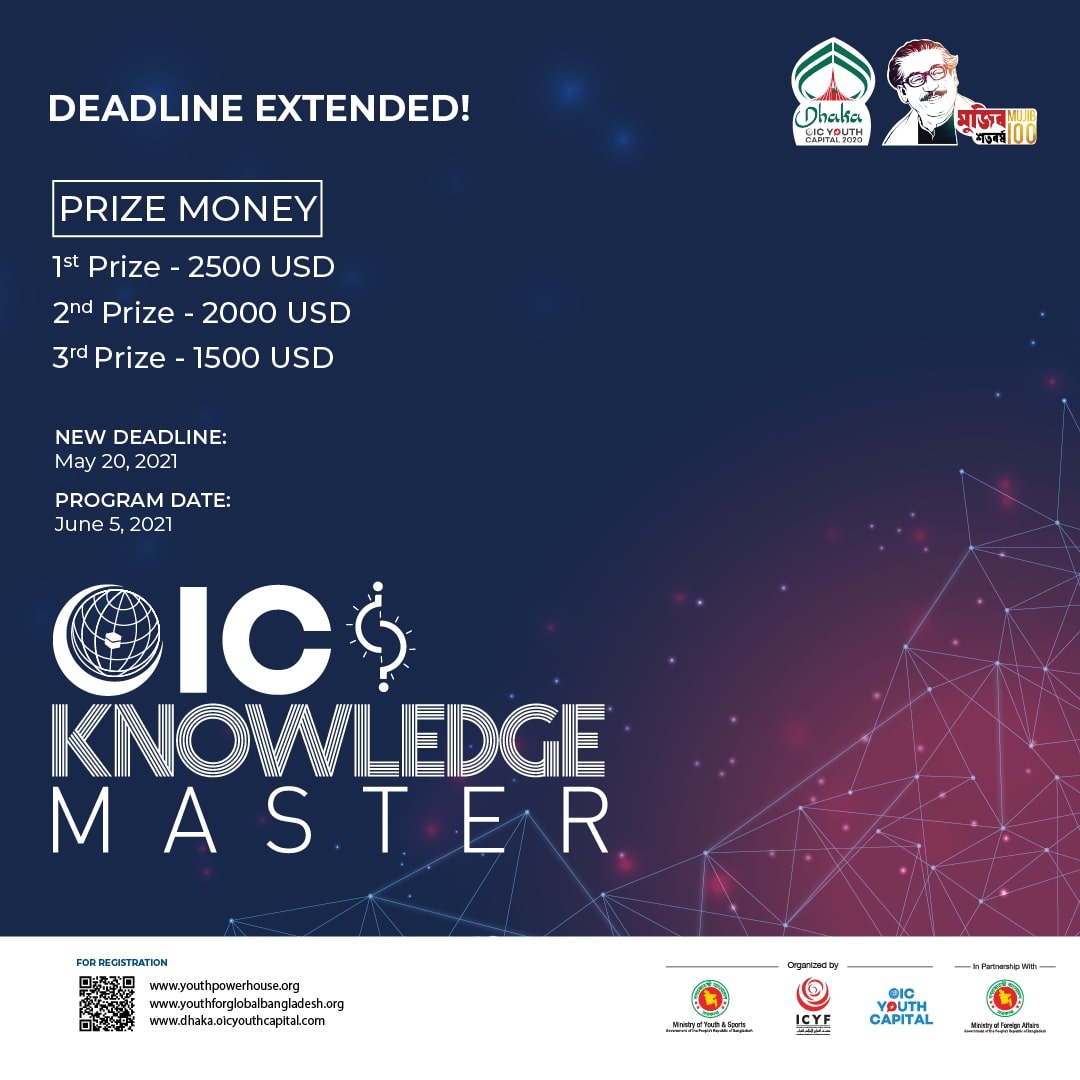 The quest for knowledge is one of the most honorable journeys one can ever embark on. Dhaka OIC Youth Capital is inviting the youth to a quiz challenge geared to help young brilliant minds to showcase their talents and knowledge. Youths from the OIC Member States and representatives from Muslim communities of non-OIC Member States will put their thinking caps on and put their brains to the test in an attempt to mold smart and capable future leaders with excellent decision-making abilities, innovative ideas, necessary to construct a resilient and sustainable future for all for us all.
The OIC Knowledge Master quiz competition aims to bring the youth together to polish up their critical thinking skills and help them to develop a healthy and competitive mindset that will drive the Muslim ummah into a future full that is better for every one of us. You too can be a part of this global online, all the details, terms and conditions and more can be found at this link:  https://dhaka.oicyouthcapital.com/oic-knowledge-master/
See you at the competition.