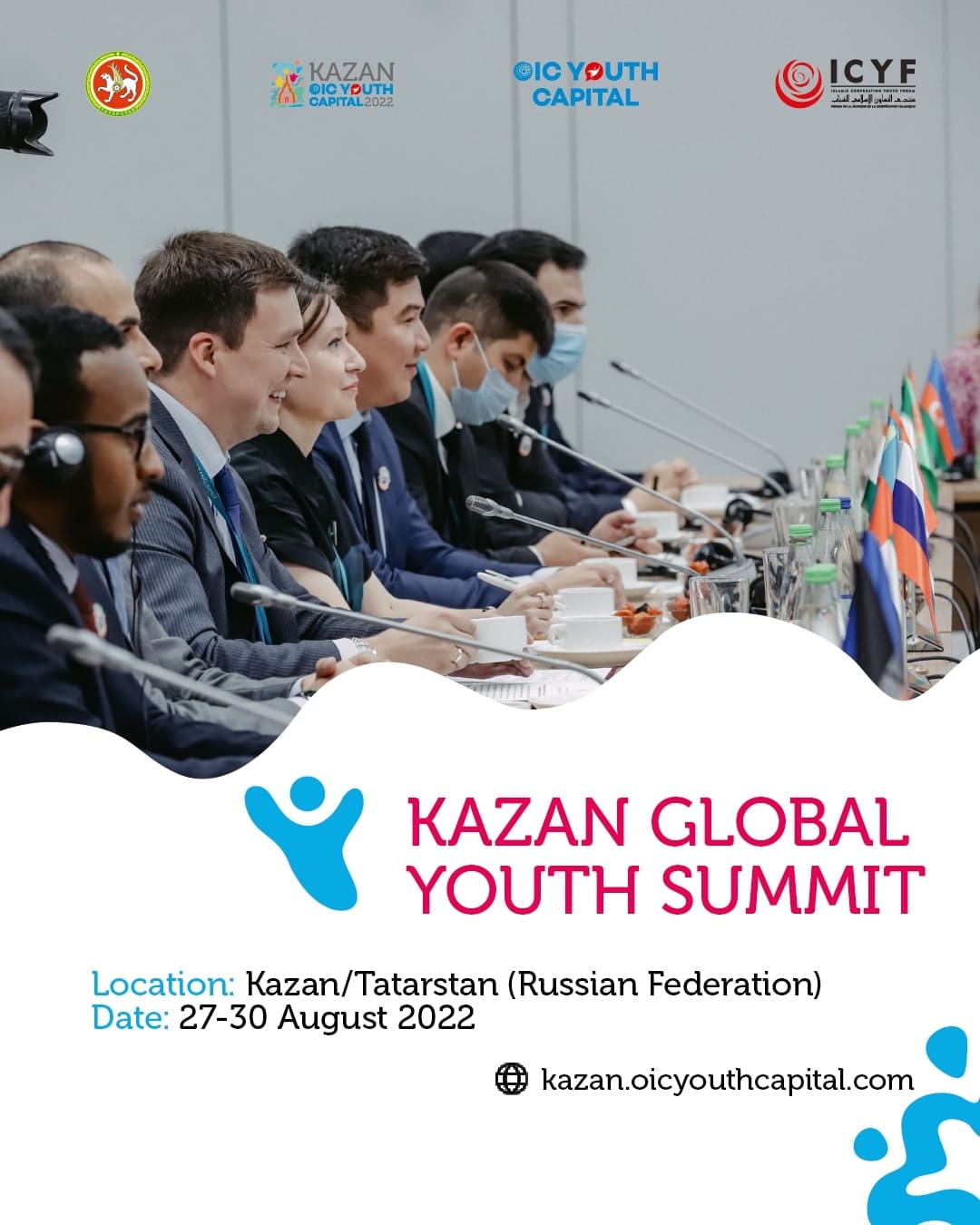 We are calling for applications for the Kazan Global Youth Summit!
📍Location: Kazan/Tatarstan (Russian Federation)
🗓Date: 27-30 August 2022
The Summit aims to bring governors of youth policy, international organizations, young leaders, influencers, entrepreneurs, and experts to collect best practices and establish effective dialogue among strategic stakeholders on empowering youth's role in the OIC region.
👥Who can apply:
• Youth from the OIC Member States, Russia, and Muslim minorities in non-OIC Countries.
• Leaders of youth associations, representatives of international organizations responsible for youth, youth influencers, young leaders, young entrepreneurs, young sportsmen-women, and academicians will have the advantage in the selection process.
• Aged between 18-35.
• Ability to communicate in English.
🕐Application deadline: 18 July 2022. Please, make sure to apply before the deadline.
* Accommodation, transportation, and cultural and dining expenses in the host country will be covered. Flight expenses may be covered by request.
🌐Learn more and apply: kazan.oicyouthcapital.com