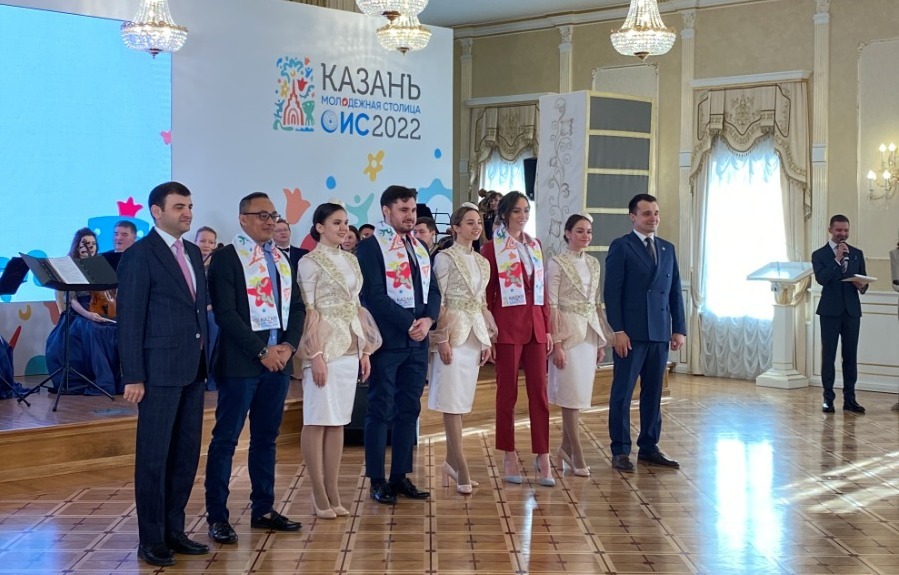 On March 16, 2022, H.E. Rustam Minnikhanov, the President of the Republic of Tatarstan hosted a reception for the Kazan OIC Youth Capital 2022 inauguration ceremony, which was attended by Mr. Mashkovcev Oleg Aleksandrovich, Deputy Plenipotentiary Representative of the President of the Russian Federation in the Volga Federal District, Mrs. Fazleeva Leyla Rinatovna, Vice Prime Minister of the Republic of Tatarstan, Mr. Timur Suleymanov, the Minister of Youth Affairs of Tatarstan and consul-generals of the OIC Member States accredited in Kazan.
Mr. Rasul Omarov, the ICYF Director-General, delivered speech on behalf of the ICYF President at the reception.
Tatar Youth celebrated the Inauguration of the OIC Youth Capital International Programme in Kazan with colorful festivities.
Kazan OIC Youth Capital 2022 is ready to welcome youth from the OIC region and beyond!