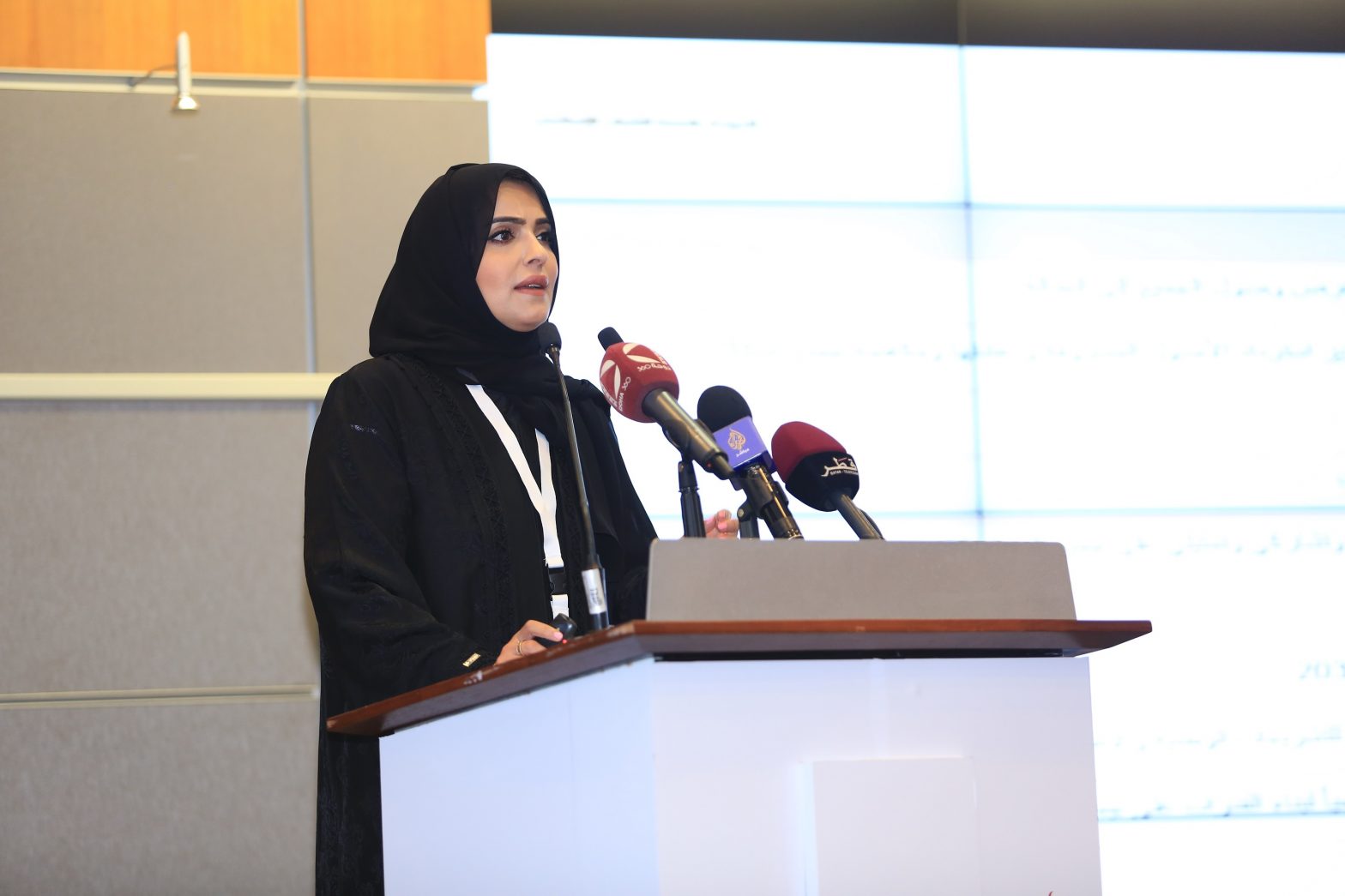 Amal Ahmed al-Kuwari. PICTURE: Noushad Thekkayil
Qatar has been at the forefront of equipping youth with noble values such as integrity and good governance and the Doha Islamic Youth Forum is one such initiative, a Qatari official has stressed.
"Qatar knows the role of the youth and their power. They are the future for any country. Therefore, we are inculcating in them some values of good governance such as integrity and transparency, among other qualities, during this forum. We are aiming to promote these values in the youth so that they can act in accordance with these values in their own countries," Amal Ahmed al-Kuwari, head of the Control and Development Department at the Administrative Control and Transparency Authority, told Gulf Times Sunday. 
Al-Kuwari was speaking on the sidelines of the Doha Islamic Youth Forum that got under way at the Qatar National Convention Centre Sunday.
"Qatar is focusing on the youth in a big way. This is not the first time that the country has taken such an initiative for the youth. The Doha Declaration of 2015 was a great step by Qatar to find their voices. It is being followed by several programmes and the present forum is another opportunity for the youth," al-Kuwari explained. 
"The forum is for Islamic youth and it aims to educate the youth on several topics such as good governance, integrity, transparency as well as the Sustainable Development Goals of the United Nations, among others. This will help the participants understand the components of good governance and sustainable development," she added. 
The official stressed that the forum would enable the participants to get clear ideas about good governance as well as avoiding and combating corruption. 
"This is one of the main ideas of the forum. We expect the youth to take advantage of the training and workshops during the forum and benefit immensely. It is expected that the participants will deliberate on several topics and come up with some recommendations on how to implement all these values by the end of the forum. We hope they will be instrumental in implementing them in their countries as they are the ambassadors of these values in their respective countries," al-Kuwari noted. 
"Doha is the Capital for Islamic Youth 2019. This forum is not just one meeting for a week or so. It is a year-long programme and there will be many more activities in this regard all through the year. Some of these participants will come back later for other activities," she added.