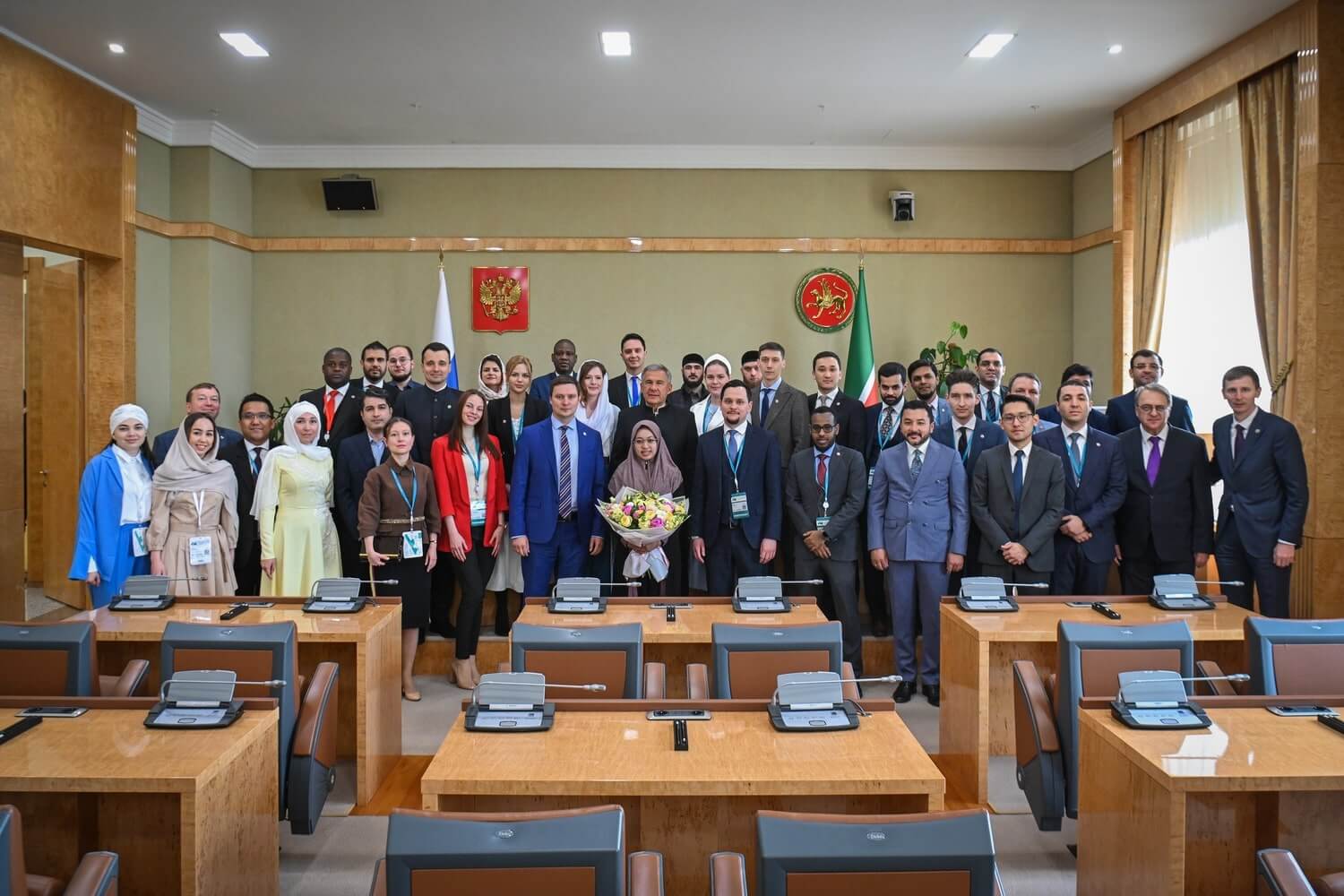 H.E. Rustam Minnikhanov, the President of the Republic of Tatarstan (RF) met with the participants of the Forum of Young Diplomats of the OIC. The meeting, which was held in the House of the Government of the Republic of Tatarstan, was attended by representatives of 17 member states of the OIC.
His Excellency welcomed the participants by saying "I would like to welcome you to Kazan once again. This forum helps to strengthen our contacts with the countries of the Organization of Islamic Cooperation,".
The event marked the 6th installment of the forum which covered a wide array of issues including the role of Tatarstan in developing international cooperation with the OIC countries.